AMC has teamed up with Next Games to create The Walking Dead: No Man's Land -- a new mobile game based on the hit television show. The trailer posted below will also be shown at AMC's The Walking Dead booth at Comic Con International in San Diego from July 24 - 27.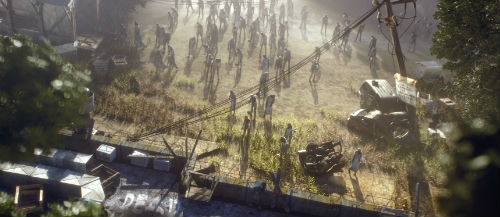 The game will allow players to experience the same zombie apocalypse scenarios as the characters on AMC's popular The Walking Dead television series.
"Our approach is to stay true to the main themes of the TV show: survival strategy, finding safety for your people, balancing between right and wrong and, of course, action when it comes to fighting against the hordes of walkers," explained Teemu Huuhtanen, CEO, Next Games.