Sony on Wednesday rolled out its new streaming television platform called "PlayStation Vue" to Chicago, New York City, and Philadelphia. The service allows PlayStation 3 and 4 owners to stream live and on-demand television, movies and sports without a cable or satellite subscription. PlayStation owners can also save content for up to 28 days using the built-in cloud based DVR.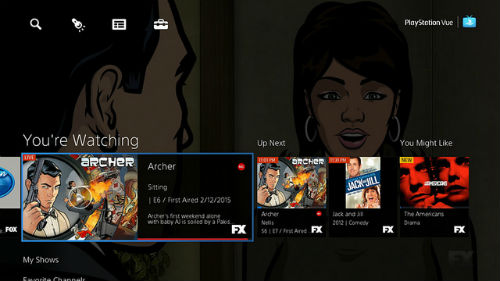 The service is available in three tiers starting at $49.99. The basic Access plan includes more than 50 channels including broadcast and basic cable networks such as CBS, Fox, CNN and Comedy Central. The $60 Core plans features all the same channels as the Access tier but includes more local sports. And finally, the Elite Vueing experience gives you all of the above plus more basic cable channels for $70 a month.
UPDATE: Available channels depend on your region. You can see some of the channels offered here.