Apple put its eagerly awaited tablets in the hands of reviewers earlier this week, presumably with instructions that evidence of such be kept confidential until sometime late yesterday. We reported late last night on the arrival of iPad unboxing pictures and videos. In their wake, the first round of iPad reviews have hit the web.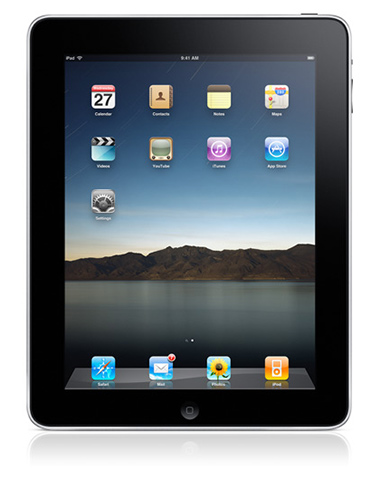 Almost without exception, the reviews are overwhelmingly positive. Reviewers from major US outlets such as the NY Times, USA Today, Chicago Sun Times and the Wall Street Journal have published their first hands-on-impressions of the iPad, and words like "winner", "elegant", "beautiful" and "visionary" abound.
Walt Mossberg of the Wall Street Journal writes that "this beautiful new touch-screen device from Apple has the potential to change portable computing profoundly, and to challenge the primacy of the laptop". Similarly, and unsurprisingly, Chicago Sun Times' writer Andy Ihnatko states "in situation after situation, I find that the iPad is the best computer in my household and office menagerie."
The USA Today's Ed Baig offered up a fairly lengthy and detailed review, also offering up plenty of positive words about the iPad. Baig quips, "Apple has pretty much nailed it with this first iPad, though there's certainly room for improvement. Nearly three years after making a splash with the iPhone, Apple has delivered another impressive product that largely lives up to the hype."
Thus far rare dissention comes from the NY Times' David Pogue, though only in part. Pogue wrote