Tom Warren of The Verge has dusted off the old Xbox Surface rumor by claiming Microsoft is working on its own 7-inch gaming tablet to compete with the iPad mini and other portable gaming consoles. Warren said "multiple sources familiar with plans within Redmond" have confirmed earlier leaked specs were accurate, and the Xbox Surface will run a custom Windows kernel. The new device will also feature a custom ARM processor and high-bandwidth RAM suited for playing games.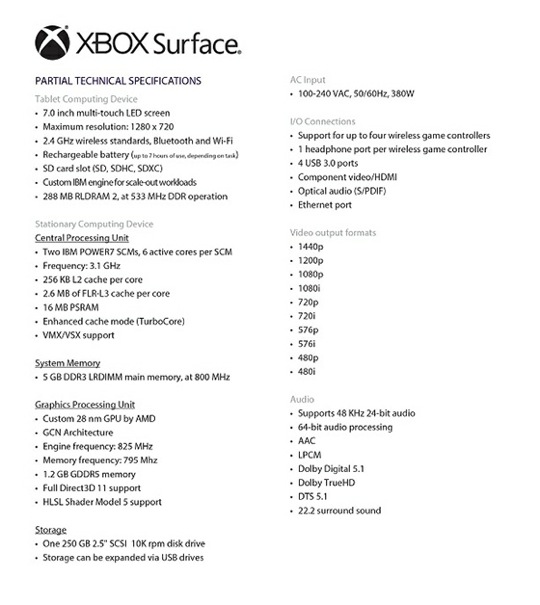 According to Warren's sources, Microsoft will develop the Xbox Surface in-house while any future "Xbox 720" console will be handled by outside companies like Pegatron or Foxconn.
"We've learned that part of the Xbox Surface is being developed at Microsoft's offices in Silicon Valley. The software giant recently locked down several Xbox-related buildings, limiting employee access to the company's Interactive Entertainment Business division. The lock down is likely related to Microsoft's increased testing of the tablet, providing a way for other parts of the Xbox team to build games and software for the device. Providing the project doesn't get killed in favor of a full 7-inch Windows tablet, in the same way Microsoft axed Courier, expect to see the Xbox Surface debut ahead of Microsoft's future Xbox console."