Marvel Entertainment is making some pretty big changes to its Marvel Unlimited app for iOS devices. The new version of the app will feature smoother panel transitions, adaptive audio and "DVD-style extras," according to CNET. Adaptive audio adds movie-like soundtracks and sound effects to Marvel's digital comics. The background score not only changes from panel to panel, but it also adapts to a reader's speed. Marvel is currently testing the new feature on its current Captain America: The Winter Soldier story arc.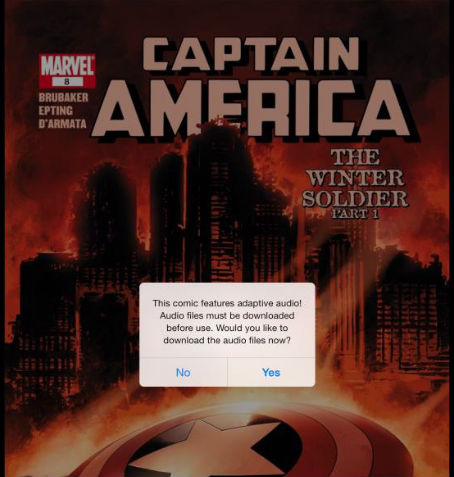 Kristin Vincent, Marvel's vice president of digital products, said the smart audio feature will be added to more comics in the future, after they get enough feedback from fans.
"I think we have the best fans in the world, and the most vocal fans in the world. We're always watching the metrics," Vincent explained to CNET. "We look for what people are sharing in the social space. We're very in tune with our fans, or at least try to be, and move where they move."