JP Morgan analyst Mark Moskowitz believes the Amazon Kindle Fire is only the beginning for first time tablet owners, and Kindle buyers will eventually "gravitate to more feature-rich" tablets like the iPad.
Moskowitz recently talked with Apple CEO Tim Cook and CFO Pete Oppenheimer who said people are replacing their home computers with tablets. They believe Kindle owners will eventually want to upgrade to a larger screen and more features like cellular data access once they get a taste of what tablets have to offer. Apple also thinks Amazon's success will be the death of other Android tablets since Apple and Amazon are the only two companies who can provide the total tablet experience.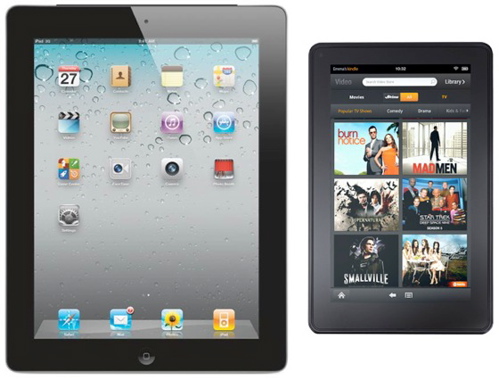 I don't see a lot of Kindle owners jumping at the chance to spend more money on a second device unless Apple drops the price of the older generation iPads after the release of the iPad 3. A recent UK poll revealed that 46 percent of iPad owners didn't believe they were getting their money's worth, because they hardly use the device at all. It's also little early to start making predictions about the Kindle Fire's influence on the tablet market since it has only been out a few weeks.