Finally, a simulation game where you don't have to wait 24 hours to perform one task!
Doctor Life from Wigu Games Studio challenges you to transform a failing medical clinic into a multistory hospital by building your reputation as a doctor. The game looks a lot like Tiny Tower, but instead of waiting around and doing nothing, you must diagnose and treat patients to earn enough money so you can expand your building and keep your clinic stocked with medical supplies.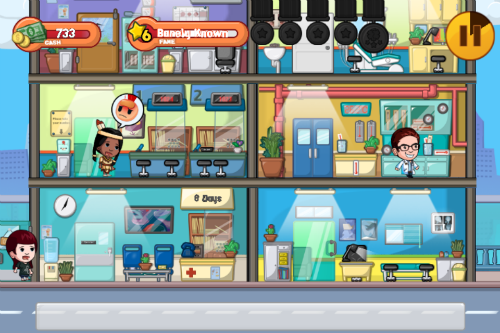 Doctor Life doesn't screw around. It immediately throws you into the fire and forces you to quickly learn the symptoms and treatments for many diseases and medical problems. The controls are simple to learn, but the game requires a lot of concentration, speed, and memorizing to master. Here's how it works...