I guess the updated Facebook app for the iPhone wasn't as pointless as everyone thought. TechCunch discovered a hidden code in version 3.4.4 of the iPhone app, a code for something that people have been waiting a long time for. The Facebook iPad app!
.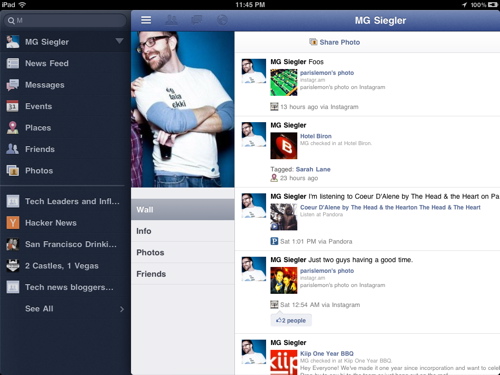 Is it any good? The tech blog says the app is "very good" and that the navigation system is "great." The iPad app uses overlay menus and a left-side navigation system to let you chat with your friends, or do whatever you do on Facebook, with just the poke of a button and swipe of your finger. However, just like the iPhone, game access is nonexistent on the iPad app.
The best part is that the app is executable on jailbroken devices.