A Chinese website named Apple.pro, leaked a picture of a new Apple part purportedly from the iPad 3.
The internal component shown below, is labeled 821-1259, which is an increase from the iPad 2 part labeled 1180. Apple.pro thinks that this means the iPad 3 will be a brand-new model with a new design, and not the iPad 2 Plus, or iPad HD as previously rumored. The author also noted a white, outward-facing plug, and pointed to this as proof that the next-generation iPad will probably be offered in the same colors as the iPad 2.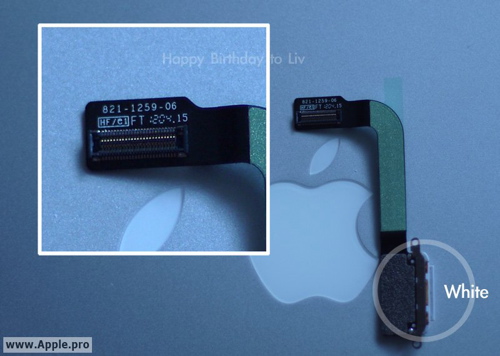 According to Apple Insider, Apple.pro has a so-so record when it comes to Apple leaks. The website previously published early photos of the white and black front panels for the iPhone 4, but in 2009, they reported that Apple was working on a certain MacBook that never materialized.
Apple.pro also mentioned that Apple has launched an internal investigation into leaks, possibly meaning there will be far less in the future.