Apple now officially owns the trademark for the term "iPad". A recent article on patentauthority.com details the transfer of the iPad trademark, which was first registered in 2003 by Fujitsu, to Apple Inc. (AAPL).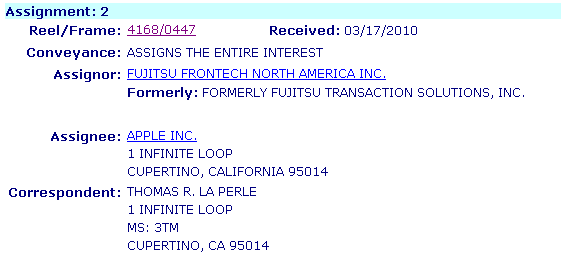 Fujitsu originally registered the trademark for its now-defunct iPad device, a hand held computer that was used by retailers for inventory and check-out purposes.
Initial expectations that Apple would challenge the iPad trademark were confirmed when Apple initiated opposition proceedings last year. However, according to the article, these proceedings never progressed and left Apple only to file extensions on their proceedings, with Apple filing its last extension in December of last year.