Duckie Deck Development has released Sandwich Chef, a mobile app geared towards "picky eaters". The new game for iOS devices is designed to promote wholesome eating habits while offering a safe ad-free experience for toddlers.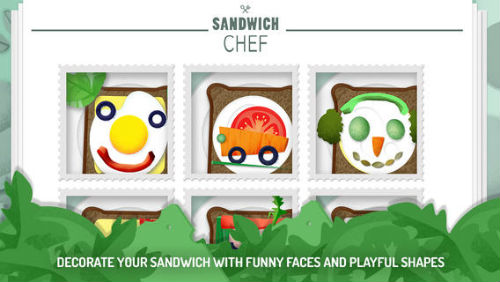 Sandwich Chef's kid-friendly interface and colorful graphics are reminiscent of Toca Boca's popular iOS games for children. The app allows kids to create a variety of cute sandwiches while using healthy nutrient-rich ingredients.
The game is simple to play, a child just selects one of the ten sandwich options, then uses simple touch-based controls to decorate it with fun faces. Children can then "eat" their finished sandwich with a few taps before moving on to their next creation.