Removing a Cydia app from your Home screen is a lot harder than deleting a normal iOS app. Instead of holding a jailbreak app until it wiggles to delete it, users must navigate to the Manage section of Cydia to uninstall the package themselves. Luckily Ryan Burke has updated developer Dustin Howett's original iOS 4 tweak CyDelete to work with iOS 7 devices.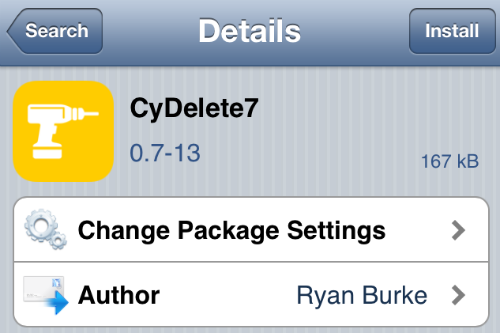 CyDelete7 allows jailbreakers to uninstall Cydia applications directly from their Home screen just like regular App Store apps. The new tweak works with all jailbroken Apple devices running iOS 7 or later.
CyDelete7 is available for free in Cydia's BigBoss repo.