Apple on Friday posted a message on its website welcoming Beat Electronics and Beats Music to its family.
"Today we are excited to officially welcome Beats Music and Beats Electronics to the Apple family. Music has always held a special place in our hearts, and we're thrilled to join forces with a group of people who love it as much as we do. Beats cofounders Jimmy Iovine and Dr. Dre have created beautiful products that have helped millions of people deepen their connection to music. We're delighted to be working with the team to elevate that experience even further. And we can't wait to hear what's next."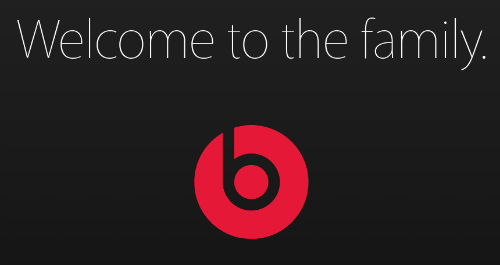 Apple purchased Beats Electronics and its music streaming service Beats Music from Jimmy Iovine and Dr. Dre for $3 billion in May. Both Iovine and Dre have accepted positions with Apple, and Beats Music CEO Ian Rogers was assigned as the head of iTunes Radio to help it compete with other music streaming services such as Pandora and Spotify.