Easy-Doks has announced the new CR19 smart charger with Smart Current Detection (SCD) technology for safely charging of up to 3 devices at one time. The CR19 is capable of charging iPhones, Android devices, Blackberrys, iPads, Kindles, iPods and so on. It also features a Bluetooth keyboard, clock radio with FM stereo and a high quality speaker system for listening to music while you charge your devices.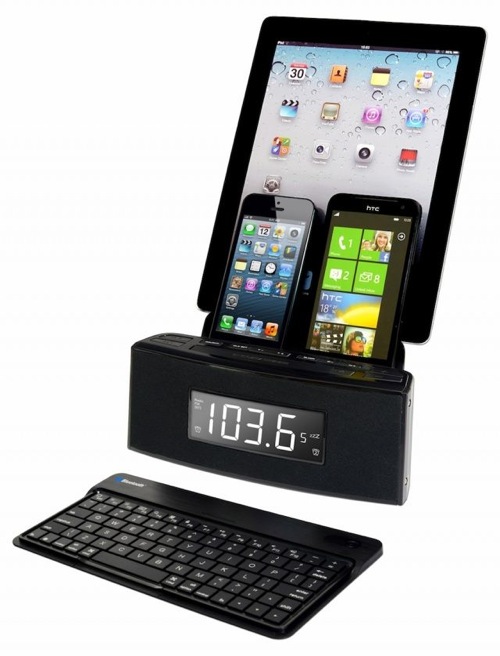 The SCD technology adjusts the flow for each device to avoid harmful overcharging, and the Bluetooth keyboard allows you to type on your tablet while you use the docking station. The CR19 also ships with a "Tidy-Cable" organizer to keep your multiple cables tangle free.
Easy-Doks will officially unveil the 3 port smart charger at CES, which is being held January 8-11 at the Las Vegas Convention Center in Las Vegas.