The Padlette is a simple silicone rubber handle that quickly installs on the iPad and makes it easy to hold with one hand. Padlette comes in seven different colors: black, green, pink, grey, yellow, orange, and glow-in-the-dark blue. Here are photos of the yellow version along with its recycled paper packaging.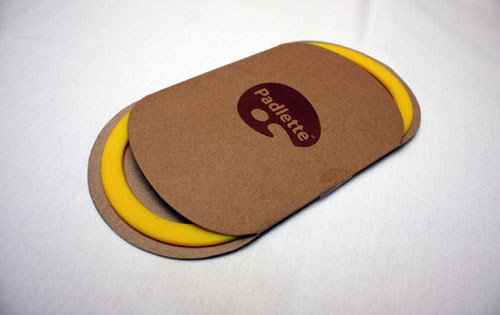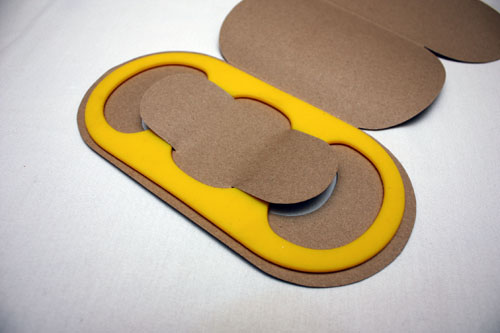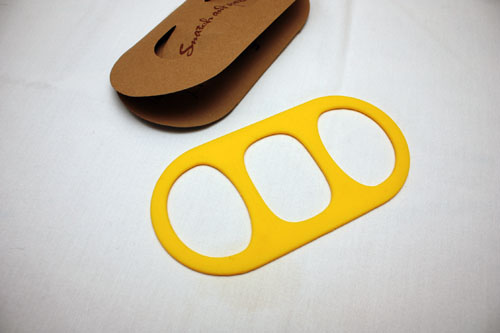 Padlette takes up almost no space during transport inside larger iPad cases and can be installed directly over skins and some thin shell cases as well. A diagram on the back of the package shows the self-explanatory installation procedure.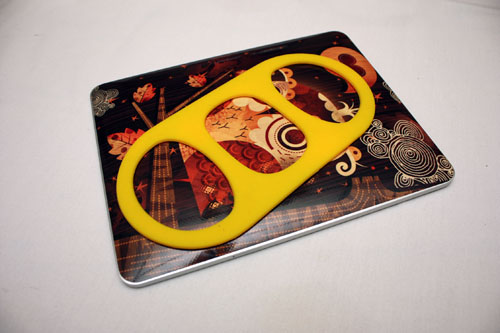 Looping the Padlette over each corner yields a taught, grippy rubber handle diagonally across the back of the iPad. The silicone rubber material feels secure, although it has a tendency like most silicone products to attract lint and dust.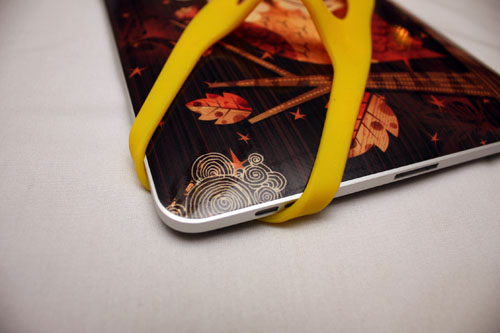 This accessory can be installed in any direction, but using the wrong corner will cover the volume buttons. As pictured, the Padlette does cover some of the speaker but with no significant effect on sound quality. The headphone jack remains accessible.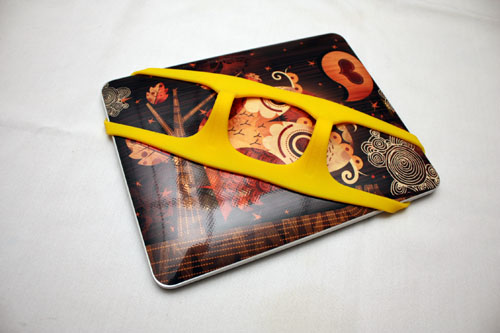 In the front, Padlette doesn't cover the screen at all, as it sits on two corners along the black iPad bezel. Once installed, the Padlette can be gripped with your fingers in a variety of positions. An open palm on the back of the iPad makes it possible to use the Padlette as a strap, attaching the iPad to your hand completely. Just gripping the Padlette feels safer than holding the device alone.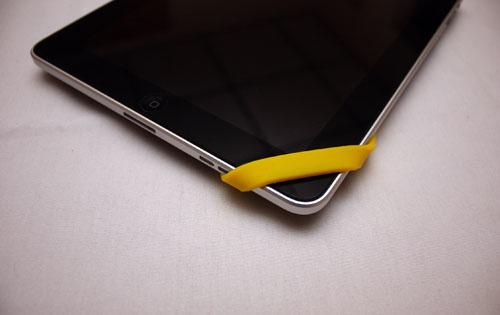 For such a simple concept, the Padlette works well. The accessory is versatile and definitely makes holding the iPad with one hand more secure. Installing and removing the Padlette couldn't be easier. Although the $25 price tag sounds a bit steep, the Padlette will pay off in the long run for those needing to hold an iPad for longer periods of time.
[ Padlette.com ]