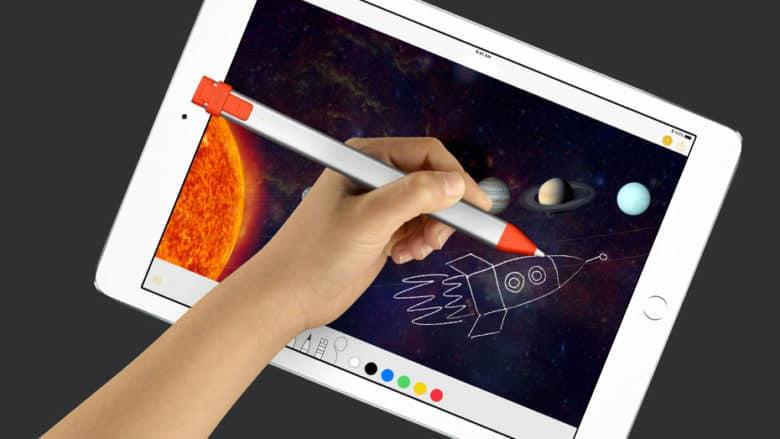 Earlier this year Apple returned to its education roots by releasing a sixth-generation iPad aimed at teachers and students. The latest 9.7-inch model is not only available at the discounted price of $299 for schools, but it is also the first non-Pro tablet to offer Apple Pencil support. The Apple stylus is available for $99 making it a bit pricey for schools thus defeating the purpose of Apple offering the iPad at a discounted price. Apple does offer a $10 student discount, but that's hardly a dent for struggling education budgets.
Enter well known accessory maker Logitech, who today announced their lower-cost stylus, Crayon, for students. The stylus is available for only $49.95 or half the cost of the Apple Pencil.
Crayon is specifically designed for the sixth-generation iPad and it "leverages technology found in Apple Pencil to deliver sub-pixel precision, low latency and support for tilt," according to Logitech. It also ships with palm rejection technology.
Missing is Bluetooth support and pressure-sensitivity for drawing thicker and thinner lines. The Crayon connects uses short-range RF to connect to the sixth-generation iPad instead of Bluetooth. This makes is incompatible with other models.
The Logitech Crayon is only available for students and not the general public... Although it is hard to believe you wont see a few land on eBay.