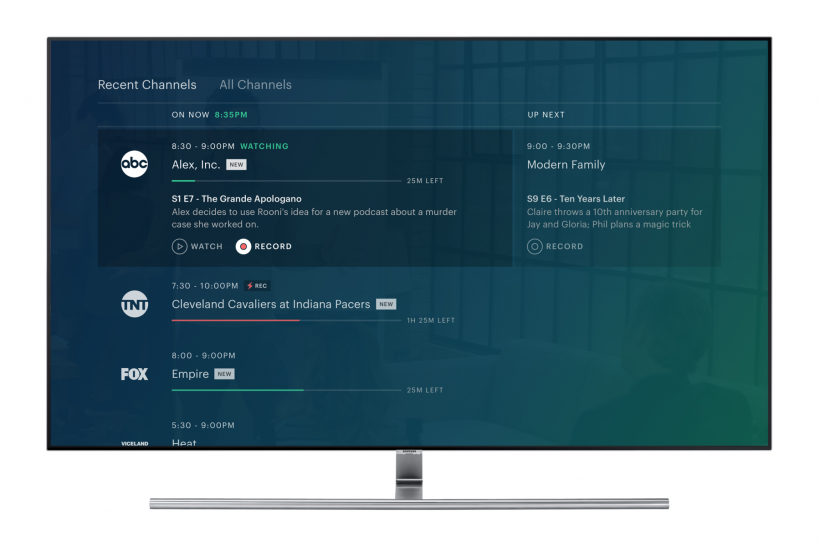 Hulu today announced that its Live TV Guide is now available on the Xbox One, Apple TV (4th generation or higher), Amazon Fire TV (1st and 2nd gen.) and the Nintendo Switch. Hulu began testing the Live TV guide option on the web last fall, and announced that it would be coming to more devices at CES last January.
As promised, starting today owners of supported devices will now have access to a standard electronic program guide, and instant access to live TV.
Users can quickly access live TV by using the new lightning bolt icon now located to the right of the home icon. This icon will take you back to your most recently watched channel.
Users will also now be able to access Hulu"s new Live TV Guide whenever watching live TV. The guide includes listings of what's currently on and what's coming up next making it easier to navigate the live streaming service. Anyone who has ever owned a cable box or satellite for linear television will recognize the simple EPG.
Users can customize the look of their guide, record any live or upcoming programming listed on the guide, and start a program from the beginning after it has already started.
Hulu with Live TV is available starting at $40 a month. It includes full access to traditional Hulu, and live access to local channels ABC, CBS, Fox, NBC plus access to cable channels, such as ESPN, CNN, TNT and more. The service comes with 50 hours' worth of cloud DVR storage, with the option to pay more to skip commercials.