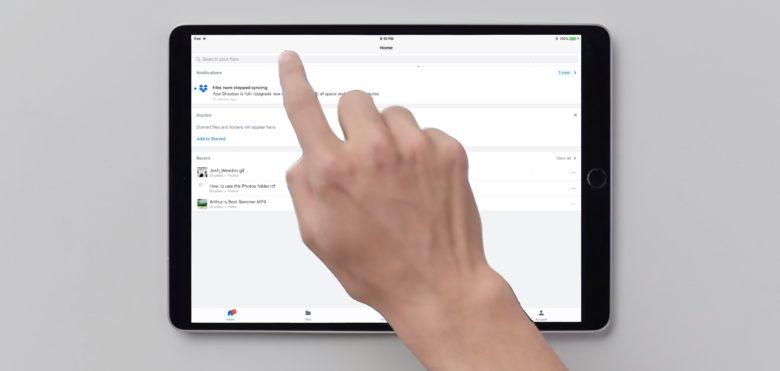 The Dropbox app for iOS has been updated with new iPad-specific features, including drag and drop, full-screen view for file names and grant access on the go.
Grant access on the go was added in version 90.2 in early April. It allows users to grant other users access to a file while on the go.
If a someone requests a file in your Dropbox you will receive a notification and be able to give them permission to download.
Version 92.2 released earlier this week adds iOS 11 Drag and Drop. To move a file from one folder to another all you have to do is tap, hold, drag and drop. This feature only works within the Dropbox app, meaning you can drag and drop files into other apps.
Version 92.2 also brings full-screen view for file names. Users can now see long file names by collapsing the preview pane.
The Dropbox app is available on the App Store for free. It supports all devices running iOS 9.0 or later. The new drag and drop features require iOS 11 or later.