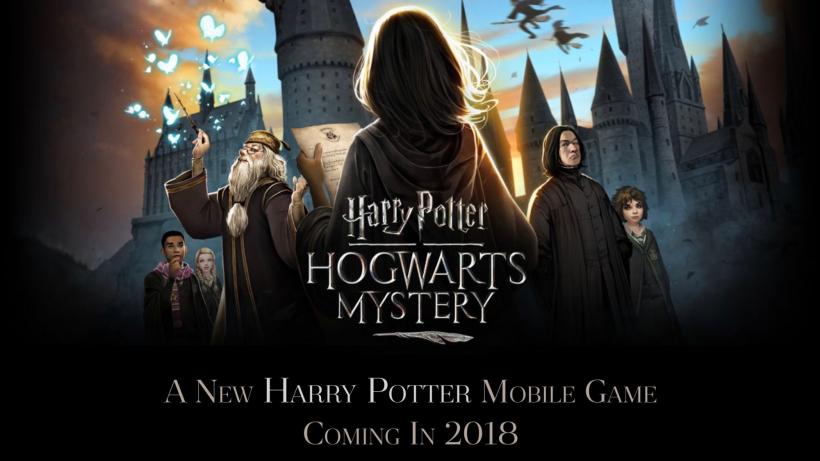 There are two Harry Potter games planned for iOS devices this year. While we still don't know the release date for Niantic's AR version of the wizarding world, Jam City announced that its Harry Potter RPG will land on the App Store April 25th. Jam City also announced that the game will feature voice work by some of the original actors from the films.
Hogwarts Mystery takes place during the 1980's, before Harry was born, meaning Daniel Radcliffe won't be reprising his role. But other characters, such as Professor McGonagall voiced by Dame Maggie Smith and Professor Dumbledore voiced Michael Gambon, will be featured in the game. Also returning to voice their original characters will be Warwick Davis (Professor Flitwick), Sally Mortemore (Madam Irma Pince), Gemma Jones (Madam Pomfrey) and Zoe Wanamaker (Madam Hooch).
Besides the cast, Jam City hasn't revealed much else about the game. The description under the official trailer on YouTube says that Hogwarts Mystery " is the first game in which players can create their own character and experience life as a Hogwarts student."
Chris DeWolfe, co-founder and CEO of Jam City, also noted that the goal of the game "is to make players really feel for the first time like they're attending Hogwart."
You can check out the trailer for Hogwarts Mystery below:
Jam City is the studio behind popular App Store titles such as Family Guy: The Quest for Stuff and Avengers Academy. If this makes you nervous that Hogwarts Mystery will be another boring clicking title, it is being published by Portkey Games, a new label from Warner Bros. Interactive Entertainment. Hopefully this means it will be a little more inspired.
For more information or to register early, you can visit the official website. You can also follow along on Facebook, Twitter and Instagram.
Android users can pre-register now on Google Play.