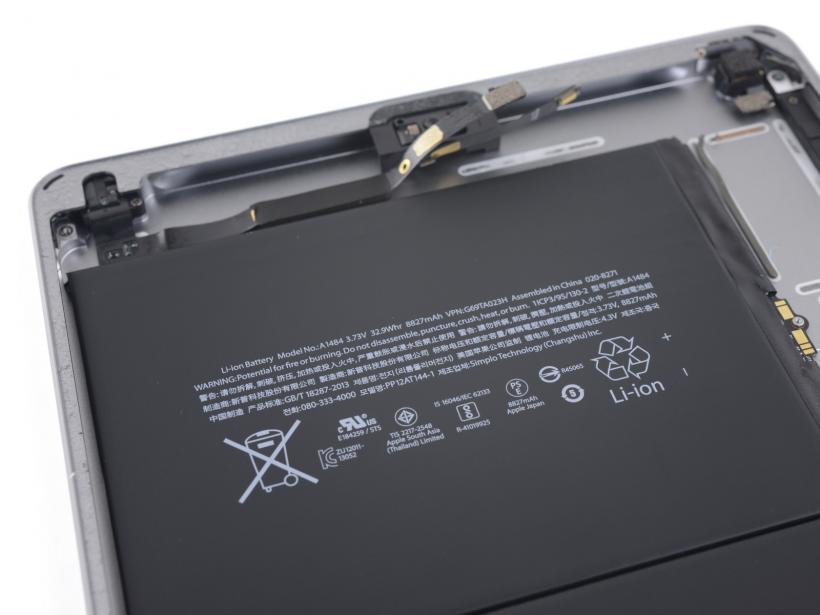 iFixit has released its report on the education iPad, aka the iPad 6, and it has earned a 2 out 10 (10 is easiest to repair) on the Repairability scale.
The newly released 9.7-inch iPad is equipped with much of the same hardware found inside its predecessor, the original "low-cost" iPad (fifth-generation). The only differences between the two models are the A10 Fusion processor and Apple Pencil support. The tear down also revealed 2GB of RAM, the same Broadcom chips found in the 10.5- and 12.9-inch iPad Pro models, and a 32.9 Wh battery.
iFixit called the iPad 6 "less of a 'hot new sequel' and more like a 'revised edition paperback with improved illustrations,' due to its lack of new hardware.
The iPad earned a low "repairability" score thanks to lots of adhesive holding everything together making repair and replacement "challenging." The only positive is that the LCD is easy to remove making drop damage less expensive to repair.
iFixit says the iPad does not stack up against other low-cost devices, like HP's Elite X2 1012 G1 tablet, when its comes to putting them in the hands of accident prone students. Teachers may want to reconsider the low-cost of the iPad 6 since it may be offset by high repair costs and battery replacement.