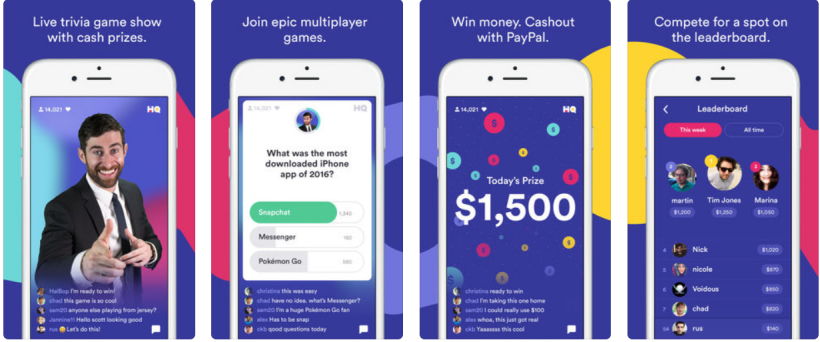 The popular app HQ - Live Trivia Game Show has been updated with full-screen iPad support. Previously users had to blow up the iPhone app using the 2x display option to play on their iPad. Like the iPhone version, the game is only available in portrait orientation on the iPad, and it doesn't support side-by-side multitasking, presumably to cut back on cheating.
The iPad UI doesn't offer anything new, but iPad owners will be happy to ditch the 2x iPhone mode for easier to read text, and properly proportioned buttons. Gone are also the black borders of the iPhone version scaled to fit the iPad.
HQ is the latest viral app taking over mobile devices. Designed by the creators of the now shuttered video app Vine, the live trivia app boasts hundreds of thousands of players who compete to answer 12 multiple choice questions twice a day at 3PM and 9PM ET.. Comedian Scott Rogowsky or British on-air personality Sharon Carpenter read off the questions live on video in what co-founder Colin Kroll calls a mix between Who Wants to be a Millionaire? and Jeopardy!.
Players are eliminated each time they guess a wrong answer, until only a handful of winners are left to split a cash prize. Winners can claim their prize via PayPal.
HQ is available for free on the Apple App Store. It supports all devices running iOS 10.0 or later.