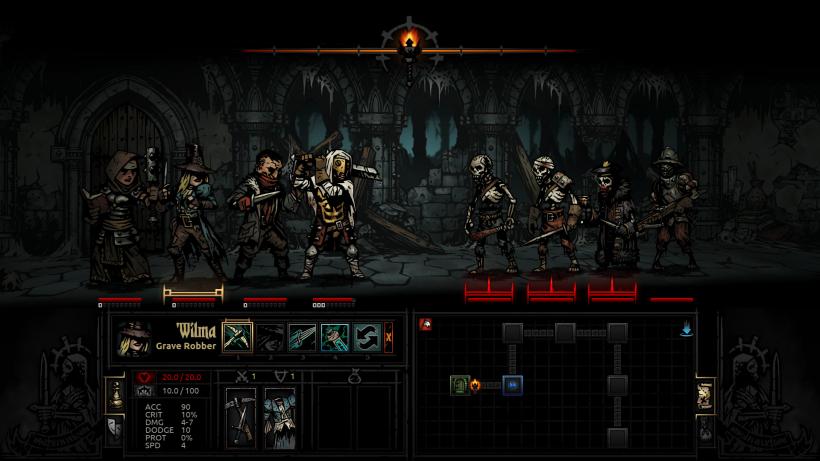 Red Hook Studios's turn-based RPG for the iPad, Darkest Dungeon, has been updated with The Crimson Court and Shieldbreaker DLC.
The Crimson Court is available for $4.99. It is a parallel campaign with an all-new dungeon, a new hero class, 5 new bosses and 10 new buildings.
The Shieldbreaker is available for only $1.99. It includes a new hero The Shieldbreaker, class-specific loot, 3 new monsters, an a new consumable item Aegis Scale.
You can see trailers and more detailed descriptions of all the DLC on the official Steam page.
Not only are the prices for the DLC great, the Tablet Edition is also on sale for $0.99. Both the Crimson Court and Shieldbreaker are $9.99 on Steam, and the game itself is typically $25. iPad users are getting a huge discount for some reason.
Red Hook also revealed details its next expansion, Harvest Moon. It is a wave-based survival campaign in a new environment called The Farmstead. Players can fight through endless waves of monsters from different core regions of the Estate, fight 2 new bosses, and track their kill counts after the carnage has ended. It is unknown if this DLC will be offered on the iPad.
Darkest Dungeon: Tablet Edition is available for $0.99 for a limited time on the Apple App Store. It is compatible with the iPad Air and later, iPad mini 2 and later, and all iPad Pro models running iOS 9.0 or later.