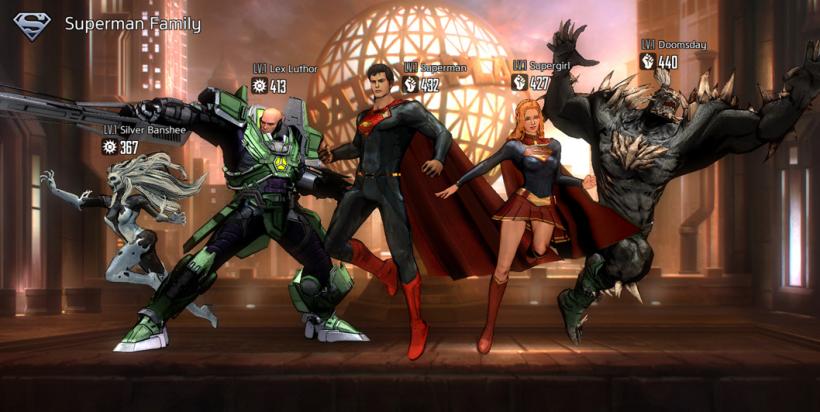 Developer 4:33's new superhero brwaler DC Unchained is now open for pre-registration. Players who register early will receive "super-power rewards" including 30 guaranteed Stamina Points, and additional rewards such as 3 Silver Family Card Tickets after 1,000,000 registrations. You can also earn additional rewards for every friend you invite that registers, by sharing videos and following the Facebook page.
The App Store "pre-register" button on the website says "coming soon" but you can pre-register using the email option. Just enter your email, then enter the verification code you receive.
In DC Unchained players can battle with Darkseid henchmen through different iconic DC locations in teams of 3. The game includes 30 heroes and villains to choose from, a story campaign, and an online multiplayer mode. Check out some of the action in the trailer below:
The game is currently in a closed beta in South Korea, Taiwan, Japan and Hong Kong. The pre-registration rewards are listed as running from March 7 to "Grand Launch Day," but there is no other information. The broken App Store button on the site suggests that the game will eventually go up for pre-order for iOS devices sometime close to launch, but we don't know when that time will be. You can follow along on Facebook for more details.