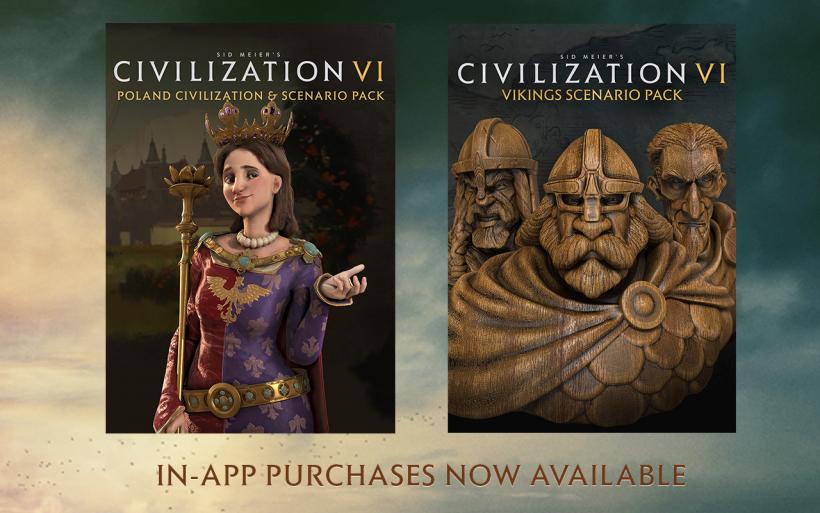 There wasn't much to complain about Civilization VI on the App Store besides that it didn't come with any extra content. Aspyr Media fixed that today by adding the Poland Civilization and Vikings Scenario Packs as IAPs.
The Polish Pack includes the complete Polish civilization with Jadwiga, Winged Hussar unit, and the Sukiennice building. It also comes Jadwiga's Legacy scenario. The Viking Pack includes three new Natural Wonders, six new City-States with new tile improvements, and the Vikings, Traders, and Raiders! Scenario.
Each pack is available as a $4.99 in-app purchase. Both packs require the full game to be unlocked to play.
The full version of the game is currently $29.99 (or 50% off) until March 1st. This means you can unlock the full game and purchase both packs for a total of $39.97. This is a decent price when you consider that the iPad version is a full port of the PC version. You can even play the first 60 turns for free in case you want to give it a test run before dropping $30 to $40.
Sid Meier's Civilization VI requires an iPad Air 2, iPad 2017, or any iPad Pro running iOS 11.0 or later. Aspyr Media suggests restarting your iPad and quitting any apps running in the background for the best experience.