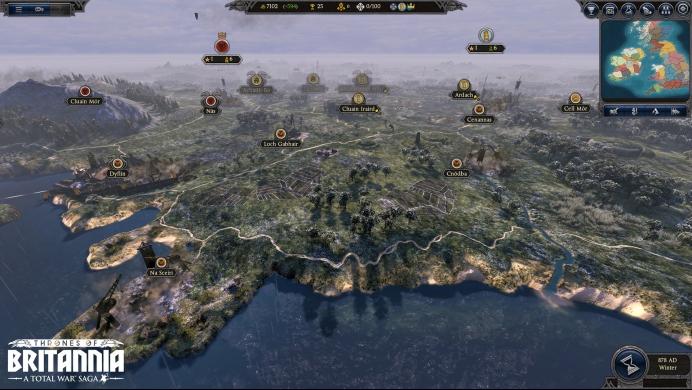 Feral Interactive has announced that Total War Saga: Thrones of Britannia is coming to macOS and Linux next month. Thrones of Britannia is the first is a standalone series of games set in the British Isles in 878 AD. Players will control 1 of 10 factions fighting for supremacy. Each faction will include their own unique narrative as players make decisions that will "reshape history in unexpected and exciting ways," according to the official description.
In the game players must build and defend their own kingdom while forging alliances, managing settlements and raising armies. The game promises huge real-time battles with engrossing turn-based strategy, and lots of campaigns of conquest through the snowbound highlands of Gaelic Scotland to the green fields of Anglo-Saxon Kent.
Total War Saga: Thrones of Britannia will launch for Windows on April 19th followed by a Max port shortly after. No word on system requirements, or if an iPad version is in the works.
You can pre-order Thrones of Britannia for $39.99 through feralinteractive.com.
Feral Interactive is known for its Rome: Total War strategy games. The entire 3 series collection is available on the App Store for $16.99.