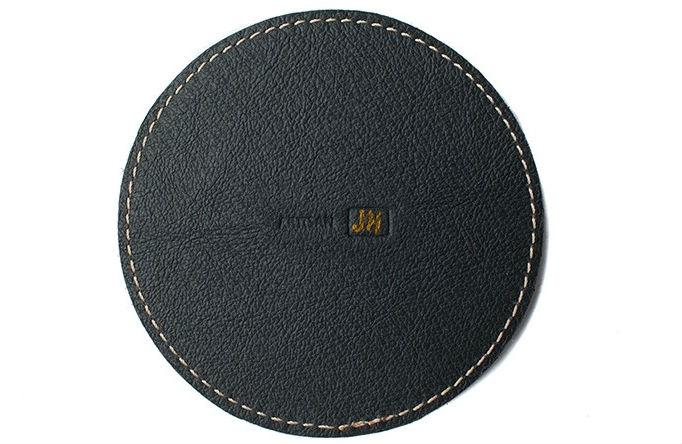 That was quick. The same day Apple acknowledged that the HomePod might leave rings on some surfaces, accessory maker Pad & Quill launched its Leather HomePod Coaster.
Apple released a support document stating that it's not unusual for the HomePod to leave mild marks when placed on some wooden surfaces. While these marks should be easily removed by a damp cloth, some HomePod owners may want to invest in a surface protector like the one now being offered by Pad & Quill.
The Pad & Quill surface protector is now available for pre-order for $19.95 through padandquill.com. It is available in Whisky or Chestnut. The 4-inch disc is handmade from American full-grain leather with marine grade stitching and an ultra-soft leather backing.
It was also revealed this week that Sonos speakers were also leaving marks on some wooden surfaces. So you might want to invest in a speaker coaster for whatever model you use if you're worried about your furniture or countertops.