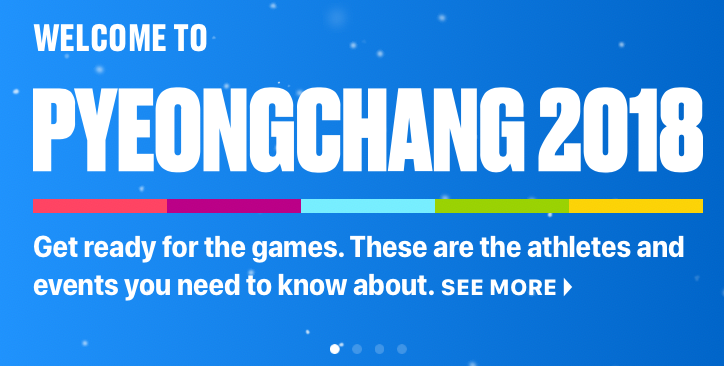 Apple has teamed up with NBC to create a featured section for the 2018 Winter Olympics in its News app. iOS users will be able to get up-to-the-minute coverage on all the happenings in Pyeongchang as the action unfolds. The News app will not only feature original content created by Apple News editors, but it will include custom graphics, videos and a real-time medal tracker.
iPad and iPhone users will also be able to track Olympic results from the Widget section of their devices. To access the Apple News widget just swipe right on your Home or Lock screen.
Other features will include the ability to add events to your Calendar with links to the NBC Sports app, and daily briefings each morning of completed events.
iPad and iPhone owners who want to watch events live on their device will need to download the NBC Sports app. Snapchat has also partnered with NBC to offer two- to six-minute live segments of key moments in this year's Olympic games.
The 2018 Winter Olympics Opening Ceremony kicks off at 6am ET on Friday, Feb. 9th.