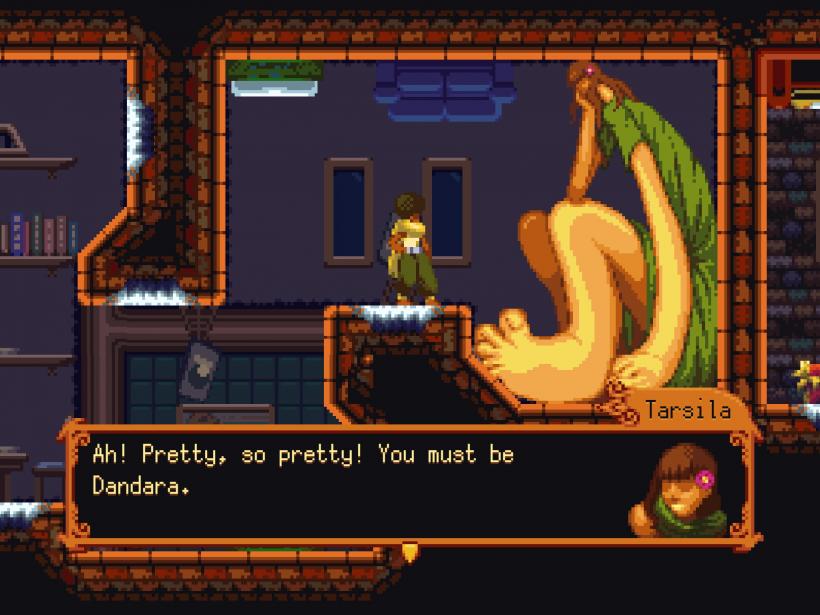 Raw Fury's 2D "metroidvania" platformer, Dandara, is now available on almost every available platform, including the Nintendo Switch, Steam and the Apple App Store. It is another premium title priced at $14.99, but based on critic reviews it is worth every penny.
The iOS version features unique touch controls as you defy gravity in the rotating world called Salt. You play as the heroine named Dandara who bounces around the ceiling and walls like Spider-Man. Dandara's mission is to save Salt -- which is on the brink of collapse after its free spirited citizens have became oppressed.
Dandara includes innovative controls that are best when played on touch devices like the Switch or iPad. Players can move Dandara by tapping and holding the right side of their displays to point where they want her to land. This allows players to zip around their environment while sticking to any availble flat surfaces.
The metroidvania aspect of the game comes as an immersive world that you are free to explore. The world of Salt will test your reflexes with its challenging levels while you take on distorted godlike beings with your unique gravity defying powers and energy bolts.
Dandara features handcrafted pixel art and ambient music to round out its unique experience.
As mentioned above, Dandara is now available on the App Store for $14.99. More and more premium console titles are being ported to iOS devices, helping balance out the race to the bottom freemium games that have plagued mobile apps stores for years. It is hopefully the beginning of a very positive trend.