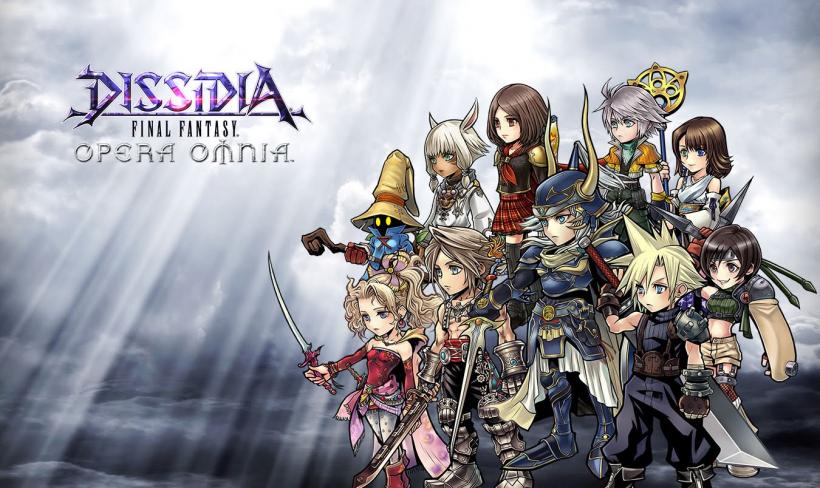 Square Enix has released another Final Fantasy title to the App Store. The Dissidia Final Fantasy Opera Omnia release coincides with the launch of Dissidia Final Fantasy NT on PlayStation 4. The mobile launch includes special in-game offers through February for those who download the game and register. This includes 5,000 in-game gems, additional gems each day for the first 20 days, and more. You can download Dissidia now for free in the US.
If that's not enough for you, Final Fantasy XV Pocket Edition is also available for pre-order. XV takes place in the Fabula Nova Crystallis universe, and follows Noctis, the crown prince of Lucis, on his adventures.
Super Bowl LII between the Philadelphia Eagles and New England Patriots will kick off on February 4th at the U.S. Bank Stadium in Minneapolis, MN. You can click here to learn how to watch the game on your iPad, and other devices.
Nintendo announced that Mario Kart World Tour is coming to mobile devices in 2019. No other specific details were given about the game.
Bandai Namco is rolling out its mobile version of Tekken to Latin America, Eastern Europe, Middle East, Africa, and South East Asia on Feb. 1st. The game will then be available in the UK, Germany, Austria, Switzerland, France, Spain, Italy, Russia, Benelux, and Singapore on Feb. 15th. Tekken will finally land in the US and Japan on March 1st. The fighting game has already soft launched in Canada. Tekken is a swipe fighter like the Injustice mobile games. Players who download Tekken at launch will be treated to to a brand new character named, Rodeo, as a mobile exclusive.
Here are this week's other noteworthy App Store releases: