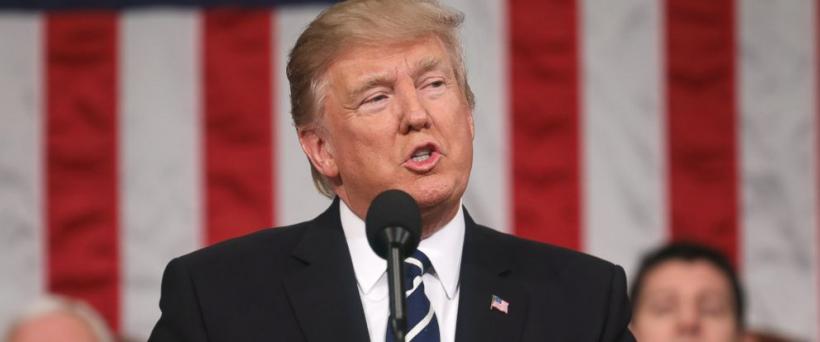 President Donald Trump is set to give his first State of the Union address today (Tuesday, Jan. 30) at 9 p.m. ET.. The theme of the night is expected to be about "'a safe, strong and proud America," according to NBC News. The address will be broadcast on all major networks, and live streamed on several broadcast apps. Here's a list of apps you can download to watch on iPad, iPhone or Apple TV:
ABC News - no cable credentials required
CBS News - no cable credentials required
NBC News - no cable credentials required
Networks: ABC, CBS, NBC, PBS, Fox, Fox News, CNN, MSNBC, and C-SPAN.
Online: Whitehouse.gov or its YouTube channel, Twitter and all of the major networks, plus more like NPR, will be streaming the State of the Union online. You can use any browser on your iPad or iPhone, or your Mac/Windows/Chrome computer.
Other Devices: Amazon Fire, Roku, or Chromecast
Time Zones:
6pm PT
7pm MT
8pm CT
9pm ET
The State of the Union should be able to easy to watch from regular antennae television to almost any device, using most news apps/websites. A lot of networks will also be kicking things off early, around 5pm ET, with plenty of pre-coverage.