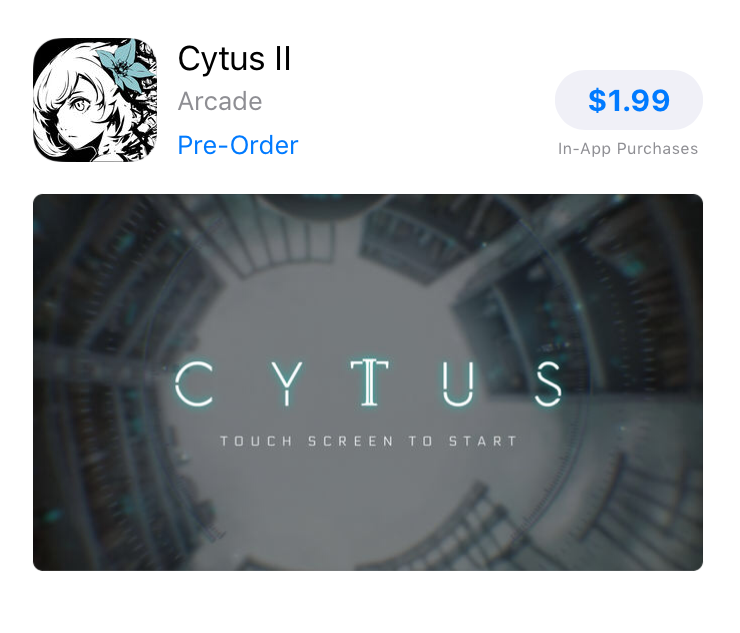 Nintendo rolled out updates to both Fire Emblem Heroes and Animal Crossing. Fire Emblem received 3 new heroes, Micaiah, Sothe and Zelgiu, a new story called called Guided by a Dream, a new Hero Merit limit, new maps and the ability to check the battle map before battle.
Rover's Garden Safari is a new event running in Animal Crossing until January 22nd. Players can plant and grow special flowers in Rover's garden to attract butterflies and collect special items until the end of the event.
Cytus II is one of the first titles to go up for pre-order on the App Store. You can pre-order the music rhythm game for $1.99 by using the link on your iOS device. The game will then be ready for download when it is officially released.
The game takes place in the future where humans have synced the real world with the internet world. People are obsessed with a mysterious DJ legend Æsir, whose music charms anyone who listens to it, causing them to fall madly in love with him. One day Æsir announces he will hold a virtual concert when he will show his face, which he has never done before.
Cytus II will be availble in March.
Golfing games are popular on the App Store, and they keep getting more and more absurd. Meat Cannon Golf is one such title, where the goal is to shoot meat out of a canon, and get it in a hole in as few turns as possible. If that's something you are interested in, you can head on over to meatcannongolf.com and sign up to be a beta tester.
Here are the rest of this week's noteworthy App Store releases: