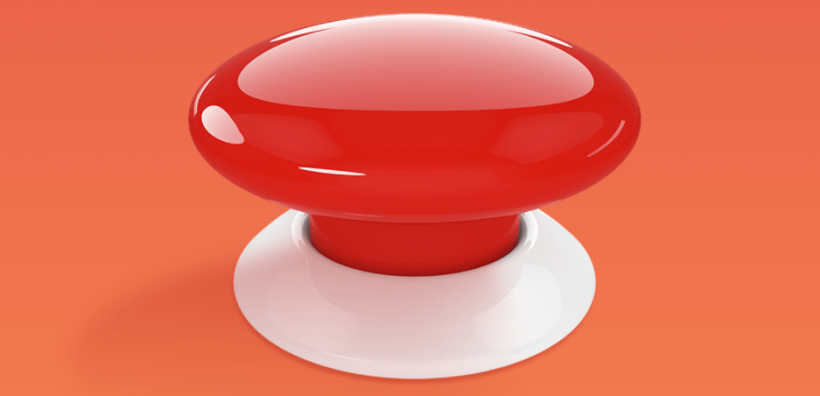 Fibaro today announced The Button at CES 2018. The Button is similar to the Logitech Pop or Elgato's Eve Button. It is a physical switch that allows users to perform different automation tasks. The Button can be placed anywhere in your household or work space, and be programmed to to perform up to six tasks, such as turning on the lights or opening your blinds.
You can program it to perform tasks by amount of clicks -- 1 click to disable your lights, 2 clicks to disable your fan, and use 3 clicks to order a pizza. The Button is also available in different colors so multiple devices can be assigned to different uses or family members.
Other uses include using The Button for taking care of the sick or elderly. It will send alerts to your mobile device when someone needs you.
The Button will go on sale in early 2018. It will be available in Red, Black and White for $59.99. Other colors will be available later in the year. The Button will also support Apple's HomeKit or Z-Wave. You can learn more about The Button at fibaro.com.
The Button is just one of many HomeKit-enabled devices announced at CES 2018, which runs Jan. 9 through Jan. 12.