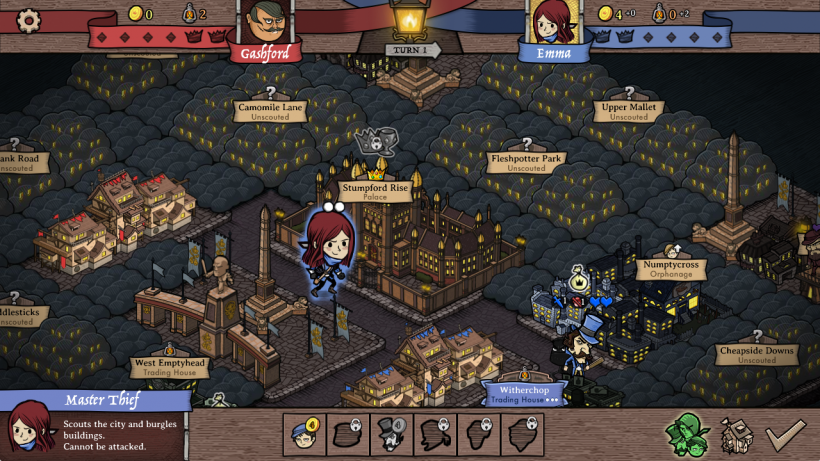 Antihero is one of the first games to land on the App Store since the 2017 holiday shutdown. The "digital board" game is described as "a rather superb single and multiplayer turn-based strategy game for the discerning gamer." In Antihero you control a thieves' guild in attempt to outsmart your opponents in the Victorian underworld. You can bribe, blackmail and assassinate your way to the top while upgrading your guild to build the most powerful gang of thugs, assassins and other various unsavory characters.
You can try your luck at the story-driven campaign mode, or compete against the AI or other players in PvP casual and ranked multiplayer matches. The goal of each match is to burgle houses, infiltrate businesses, or sneak into estates to plunder the most goods before your opponent snatches them for themselves. You do this by hiring various criminal such as master thieves, saboteurs, street urchins and more to do your dirty work. Set up traps, assassinate the competition, or start a street gang -- just do whatever it takes to move your way to the top of the underworld.
Anithero has earned a Very Positive overall rating on Steam, and it has received mostly positive reviews from critics. The iOS version also has a positive customer rating (4 1/2 stars) on the Apple App at the time of this post.
Antihero is available now for all devices running iOS 8.0 or later. It is $3.99.