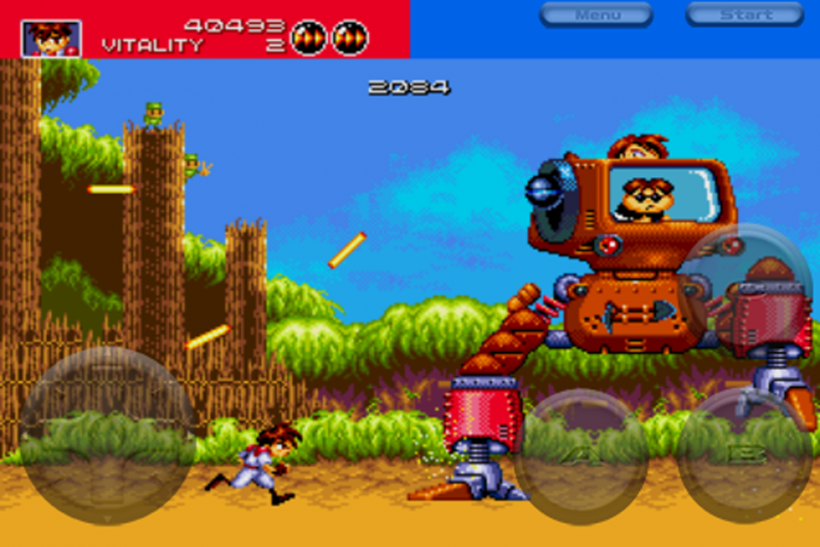 Aspyr Media has raised the bar and price of premium App Store titles by releasing a full port of the PC strategy game Sid Meier's Civilization VI for the iPad. The game and first 60 turns are free, but it is a whopping $60 ($30 until January 4th) to unlock the full game. This is not a mobile version or some kind of sequel, but the full PC title on your iPad. You can download Civilization VI now for the iPad Air 2, iPad 2017, or any iPad Pro.
Sonic Runners Adventure by Gameloft, not Sega, has landed on the App Store. It is another endless runner/platform title featuring Sonic, Tails, Knuckles and more. Battle the evil Dr. Eggman across 4 iconic locations and unlock new characters and abilities as you dash your way through obstacles and battle villains. Sonic Runners Adventure is available for $2.99.
Sega has released Gunstar Heroes Classic as part of its Sega Forever series. The classic Sega Genesis game is now available for free on the App Store. The run-and-gun shooter is Sega's version of Contra with 14 weapon combinations, local cross-platform multiplayer, and 7 levels.
Bridge Constructor Portal is a "unique merging of the classic Portal and Bridge Constructor games." It is available for $4.99 on the App Store. Build bridges, ramps, slides, and other constructions in 60 test chambers and get the Bendies safely across the finish line in their vehicles. You can also construct portals, propulsion gel, repulsion gel, aerial faith plates, cubes, and more to bypass the sentry turrets, acid pools and laser barriers, solve switch puzzles.
Here are more noteworthy App Store releases: