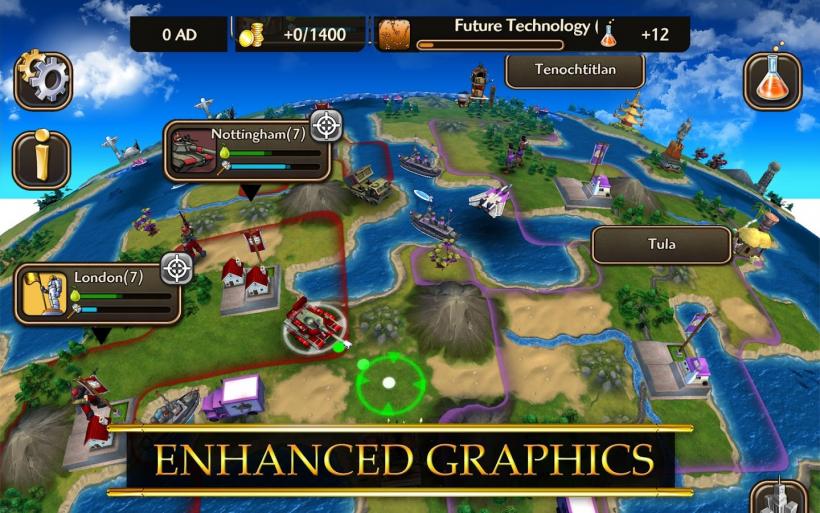 Civilization Revolution and Civilization Revolution 2 for iOS were two of the casualties of 64-bit appocalypse. This means there are currently no Civ Rev titles available for newer devices on the App Store, until today. Sid Meier's Civilization VI was just launched for the iPad, but it's $60... Yes, $60!
Aspyr Media released a full port of the the popular strategy series to iOS. This is not a mobile version, or some kind of spinoff, but a full touch-screen version of the popular PC title.
Civilization VI is only $30 until January 4 when it will become $60 to unlock the full version. You can download and play the first 60 turns of the game for free.
The iOS version does not contain any expansion content, or MFi controller support at this time. Aspyr Media does plan to bring expansions and DLC in future updates. The game only supports newer iPad models (iPad Air 2, iPad 2017, or any iPad Pro) running iOS 11.0 or later. Here's the trailer:
"Originally created by legendary game designer Sid Meier, Civilization is a turn-based strategy game in which you attempt to build an empire to stand the test of time. Become Ruler of the World by establishing and leading a civilization from the Stone Age to the Information Age. Wage war, conduct diplomacy, advance your culture, and go head-to-head with history's greatest leaders as you attempt to build the greatest civilization the world has ever known."
Civilization VI includes new ways to interact with the world map, local multiplayer, and competing leaders who compete based on their historical traits. Other features include active research for boosting your civilization's progress, interactions that change with other civilizations as you advance through time, and support troops can be combined to create powerful "corps" units.
Sid Meier's Civilization VI is available now on the App Store.