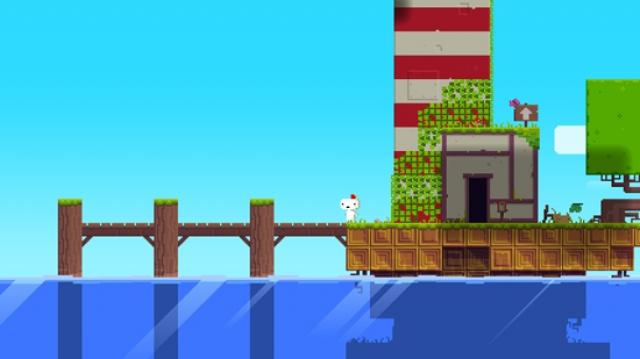 Fez, and its designer Phil Fish, have an interesting place in video game and social media history, but politics aside, the puzzle-platformer is considered one the best indie titles for almost every current platform. It has been released to the Xbox 360, PlayStation 3 and 4, Linux, OS X, Android and now it is finally available on the App Store.
Fez Pocket Edition has been selected as an Apple Editor's Choice, and it has earned a favorable 4 1/2 star rating from App Store customers. Critics also love the game, as they always have with every other platform release.
The iOS version is best played with an MFi controller, but it does come with virtual controls for those who don't have a physical one. While virtual controls are typically frowned upon, Fez doesn't punish players for missed jumps by making them start over from the beginning of a level or by returning to a check point. Players instead respawn after falling to their death, making the game more forgiving to the clumsiness of an onscreen gamepad and buttons.
Fez has been described as a 'stop and smell the flowers' kind of game, meaning its about puzzle solving not making precise jumps.
You may have never played Fez but you have probably heard about it. It's a top selling title, has won many awards and its designer has been in the middle of various online controversies before abruptly canceling a planned sequel and quitting the industry.
Fez 2 may never happen, but now you have no excuse not to play Fez. It is now available on almost every current platform, including iOS.
Fez Pocket Edition is available on the App Store for $4.99. It supports most devices running iOS 8 or later.