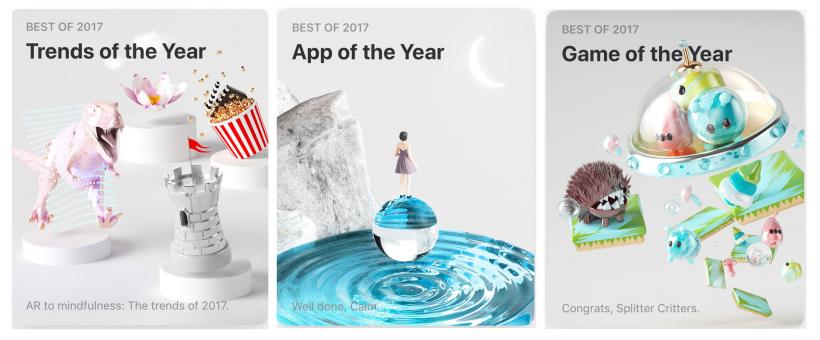 Apple has announced its Best of 2017 apps and games for the iPad and iPhone. Apple editors have chosen Affinity Photo as Best App of the Year for the iPad, and The Witness as Best Game of the Year.
Affinity Photo is a professional photo editing tool for the iPad. It is availble for $9.99. The Witness is a puzzle game available at $9.99 for both the iPad and iPhone.
The Best iPhone App and Game are the meditation app Calm and the puzzle game Splitter Critters.
Apple also announced the biggest trends of 2017 and the most popular apps, music, movies and more.
The top 4 trends of the year according to Apple were AR, multiplayer games, mental and reading apps. Super Mario Run and Facetune were the most downloaded free and paid apps on the App Store in 2017.
You can see all of Apple's picks for best apps, games, trends, stickers in the Today section of the App Store app on your iOS device.