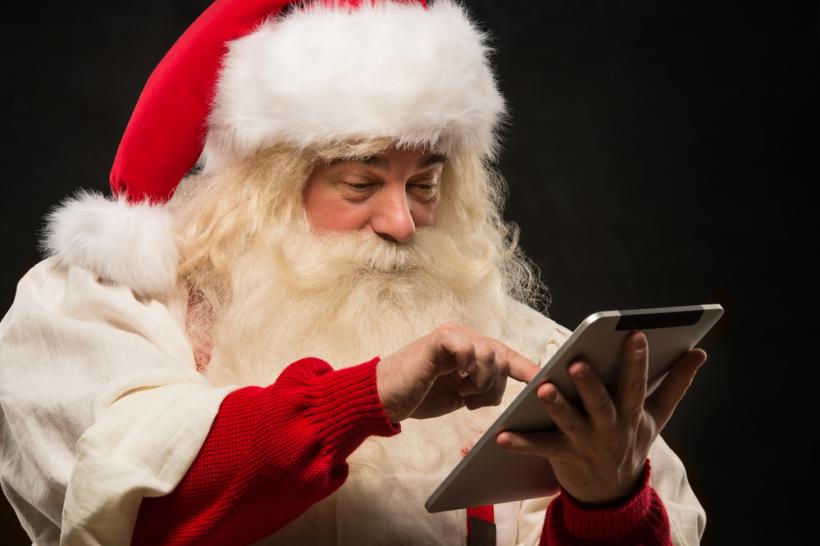 Apple users don't tend to upgrade their iPad as much as they do their iPhone. This means a lot of iPad owners are still using older models making a new iPad a great gift idea. However, you must be careful when buying someone a new iPad. For example, the current 9.7-inch model isn't much of an upgrade from the iPad Air 2, but it is better than the iPad Air and iPad 4.
The 9.7-inch iPad is available for $329 making it the most affordable model in Apple's current tablet lineup. It features the same resolution (2048‑by‑1536) as the iPad mini 4, and it is powered by the same A9 processor found in the iPhone 6s. The 2017 iPad model is equipped with an 8mp camera, and includes most of Apple's current technology, such as Siri, Touch ID and Apple Pay. It does not work with the Apple Pencil or Smart Keyboard.
The 2017 iPad is available through apple.com in 32GB or 128GB WiFi-only or cellular models.
Here are some other great gift ideas if purchasing a new iPad isn't an option:
Apple offers its own Smart Keyboard for the 10.5-inch iPad Pro, but it's $159 and does not include backlit keys or a place to store your Apple Pencil. The Slim Book by Zagg is a detacahble, backlit keyboard with a built-in Apple Pencil holder. It works as a keyboard, a reading stand and protective case. The Slim Book features a sturdy overmold for wistanding drops, a tear-proof water-resistant exterior, laptop-style keys, adjustable cradle hinge and rechargeable battery.
The Slim Book by Zagg is a great gift idea for any 10.5-inch iPad Pro owner. At $119 it is cheaper than Apple's Smart Keyboard and it includes more useful features. The Slim Book is available at zagg.com.
The Family RockStar charger from Belkin offers an affordable charging solution for multi-device owners, households or offices. The Belkin charger features enough power across four USB ports for charging two smartphones and two tablets at the same time. The charger is wall-mountable, includes a ten foot cable and it is equipped with an intelligent smartchip that can recognize a device to deliver the proper charge.
This is a great gift for under $60 that will put an end fights over charging space and make you a holiday hero. The Family RockStar 4-Port USB Charger is available at belkin.com.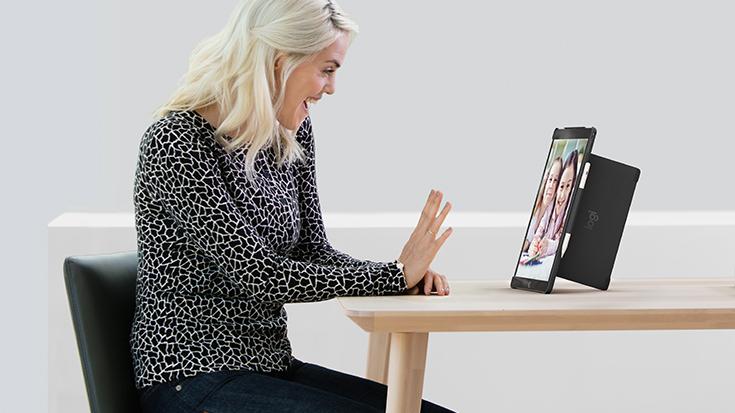 Logitech has several keyboard/case options availble in its 2017 holiday section. There is the Create backlit keyboard case for the 9.7- and 12.9-inch iPad Pro models, the Slim Combo for the 12.9-inch iPad Pro, Slim Folio for the 9.7-inch iPad, and the Universal Folio for 9.7-inch iPad model or 10-inch Samsung or Amazon tablets.
The Create and Slim Combo both connect and draw power from the iPad Pro Smart Connector, while the Slim and Universal Folio are Bluetooth connected. The Universal Folio supports all 9.7-inch models including the iPad Air.
All of Logitech's iPad Pro keyboard/case combos are available for various prices at logitech.com.
Have a YouTuber on your list? This tablet stand will allow them to record video using most iPad models. The JamStands iPad holder connects to most microphone stands, works in both portrait and landscape mode and supports both the iPad mini and 9.7-inch models. It's also affordable at only $20 and avaible through both B&H or amazon.com.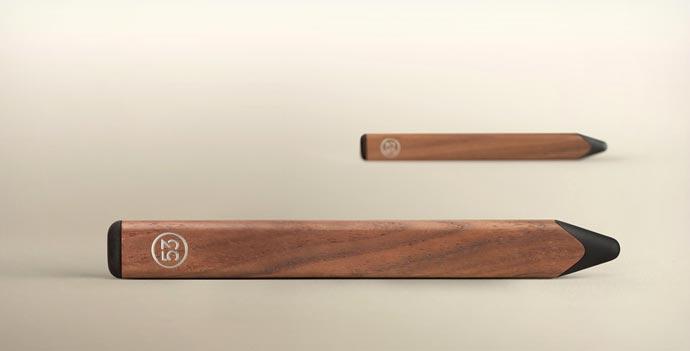 Before the Apple Pencil there was the Pencil stylus by FiftyThree, who is also the developer of the popular sketching app Paper. Pencil by FiftyThree is a lot more affordable than Apple's stylus, and it includes advanced technology like adaptive palm rejection, the ability to erase and a unique tip that is shaped to create lines of all sizes without any settings.
Pencil is available in Walnut or Graphite starting at $29 for certified refurbished models.