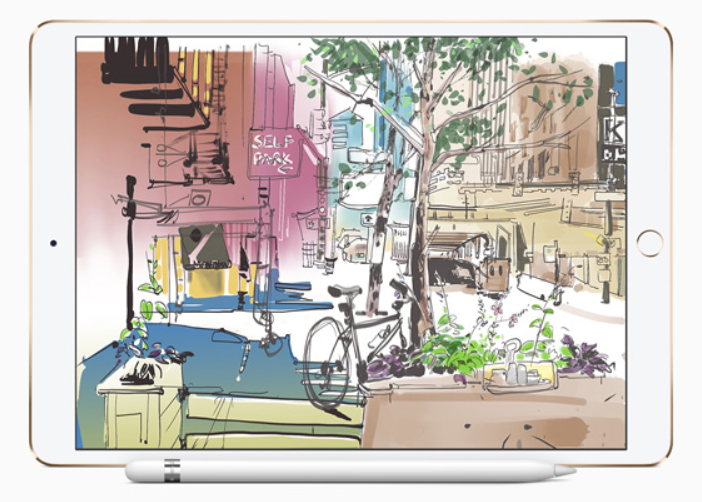 Urban Sketchers is an "all-volunteer nonprofit dedicated to fostering a global community of artists who practice on-location drawing." The community of artists and visual storytellers was founded in 2007 as a way to promote the educational value of on-location drawing. Launched as an online forum by Seattle-based journalist and illustrator Gabriel Campanario, the group today is enjoying its 10th anniversary.
In celebration Apple has highlighted four Urban Sketchers, San Francisco's Uma Kelkar, Hong Kong's Rob Sketcherman, Singapore's Don Low and Berlin's Omar Jamarillo, who have used the "iPad Pro and Apple Pencil to capture the vibrancy and culture of the cities they live in and visit."
The Apple Newsroom update features a short bio and quote on why each artist prefers to use the iPad Pro and Apple's stylus
"Uma is an award-winning plein air artist with command across multiple media. A member of Urban Sketchers since 2010, she started sketching on iPad Pro this year. She says, 'On those super stressful days when art is actually necessary — by not having to worry about spilling color, iPad Pro enables me to reconstitute myself.'"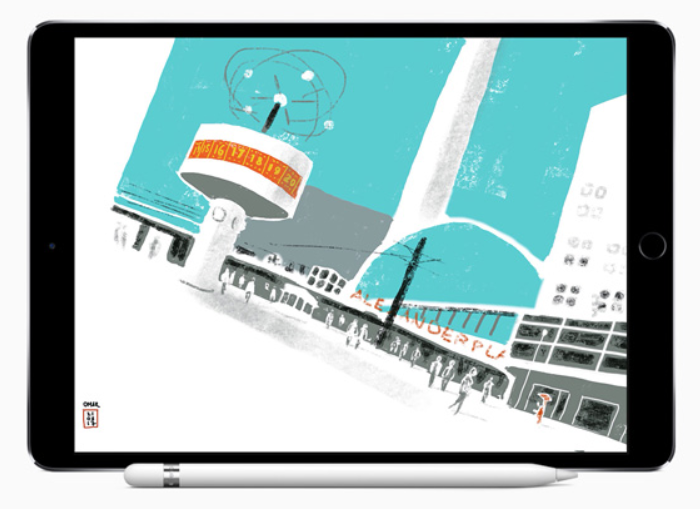 Omar Jamarillo from Berlin notes that "using iPad Pro in combination with Apple Pencil gives you a very similar feeling to drawing on paper."
iPad Pro owners who live in one of the four highlighted cities can also sign up for sketch walks hosted by each of the artists through Apple's Today program.