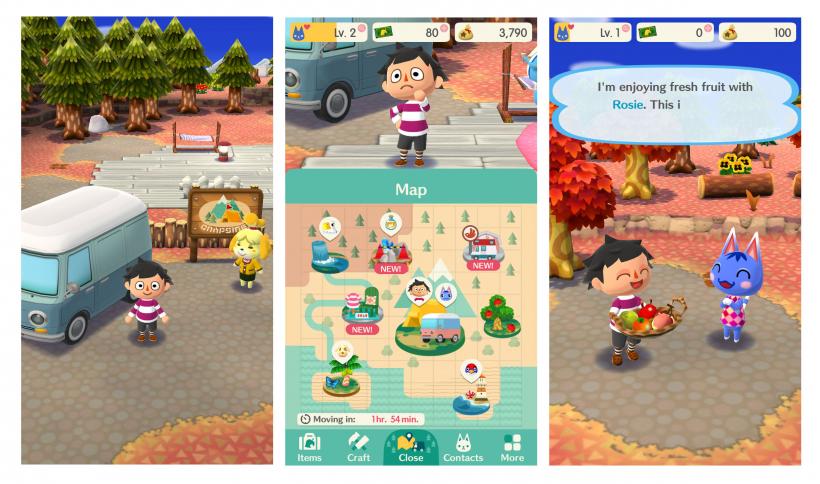 The long wait for Animal Crossing: Pocket Camp is over. The mobile version of the popular simulation game from Nintendo has landed on the App Store one day before its announced released date.
Pocket Camp is a building title where players interact with various animal characters to design their own campsite. In the game players must help their animal neighbors to earn materials for crafting furniture and other attractions for their camps.
Players can drive around a world map in their camper to meet animal charcaters who need help collecting items such as bugs, fruit and fish. Helping the animals not only earns players friendship but they will receive materials they need to craft items. Players can then build furniture and other amenities that will attract certain animals to their camp. Building friendships is also as important as crafting amenities. Helping and talking to the animals will make them want to visit your campsite and participate in activities with you.
In Pocket Camp players can also customize their camper, visit other camps and take part in future seasonal events.
Animal Crossing: Pocket Camp is free to download from the App Store. The game includes an in-app currency system called Leaf Tickets. Players can purchase additional Leaf Tickets to spend on crafting materials or to speed up timers. Spending real world money is not necessary to enjoy Pocket Camp. As noted above, crafting materials can be earned by completing side missions, goals and stretch goals. Timers are for waiting for fruit trees to replenish, speeding up crafting or waiting for more side missions.