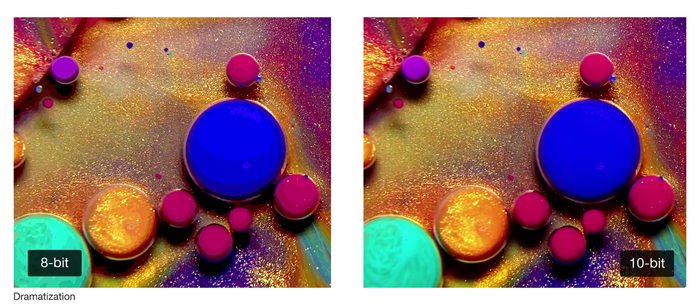 The video hosting service Vimeo today announced that users who shoot or master HDR footage can now upload those videos to give their viewers a color-optimized experience on supported platforms like select iOS devices. This makes Vimeo one of the first video streaming services to support High Dynamic Range videos across newer Apple hardware, such as the iPad Pro, iPhone X and Apple TV 4K.
"Our mission is to deliver creators, their videos, and their fans the highest quality video experience possible. That's why today, we're very excited to announce support for HDR videos on Vimeo. That means we can now bring over one billion colors to the screen, as we retain as much quality as possible for HDR uploads."
The YouTube iOS and tvOS apps serve 4K video in the open-source VP9 format, but Apple devices only support H.264, HEVC and MP4 video formats. This has led to the discovery that YouTube videos max out at 1080p on newer 4K supported Apple products, giving Vimeo an edge over the Google owned service.
Vimeo now features 10-bit video, up to 8K in resolution, wider color gamuts and it utilizes Apple's preferred HEVC format. 10-bit support gives Vimeo an upgrade from 16 million colors to 1 billion colors, while the wider color gamut makes images "represent over 75% of the color that the human eye can see." Most modern color gamuts in videos are limited to a 35% color range, according to the Vimeo blog.
Encoding its videos in Apple's preferred HEVC format also means Safari users, owners of Retina iMacs and high-resolution external displays will benefit from full-resolution playback on Vimeo.
Videos shot in HDR or mastered in post will automatically be tagged with an "HDR" badge on the video page and player. You can learn more about uploading and viewing HDR videos on the Vimeo blog.