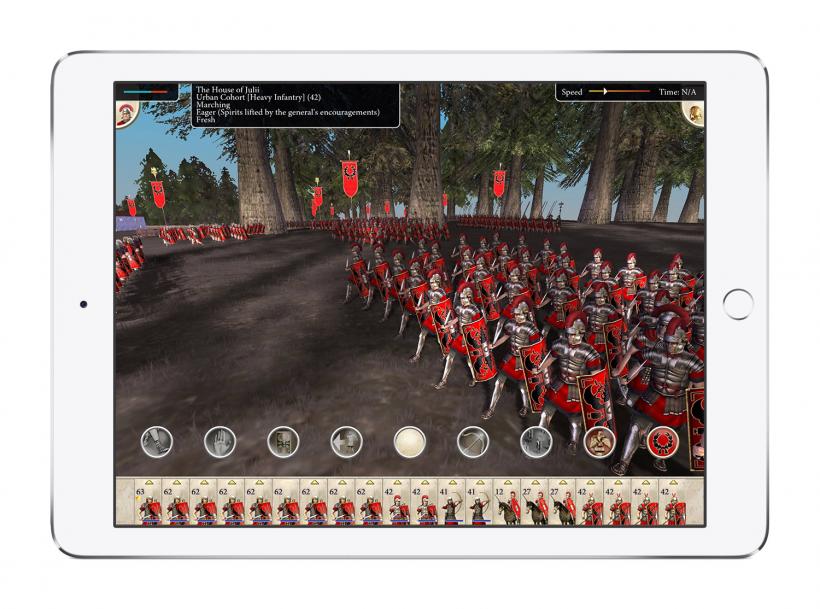 All three Rome: Total War titles have been released individually to the App Store, but today Feral Interactive has added the Rome: Total War Collection as an option. The Collection allows you to get all three Total War titles for one price. It also cheaper to buy the collection than buying all three titles individually.
For $16.99 Rome: Total War Collection includes Total War, Barbarian Invasion, and Alexander. While it's only $3 in savings, $17 is a good price for three decent strategy games for the iPad.
In Total War you control one of the three great Roman houses during the rule of the Roman Republic. The game features an immersive 3D battle field with real-time battles with up to 10,000 soldiers to control at once.
Barbarian Invasion is a separate chapter where you control one of ten Barbarian factions. Take down the overstretched Roman Empire three centuries after the events of Total War.
Alexander is the third and final campaign in the Total War trilogy. It is set a century before the original Total War during Alexander the Great's ascension to the Macedonian throne in 336 BC. Players must march across Central Asia to conquer the Persian Empire in 100 turns.
You can still purchase all three titles individually. Total War is available for $9.99, and both Barbarian Invasion and Alexander are available for $4.99.