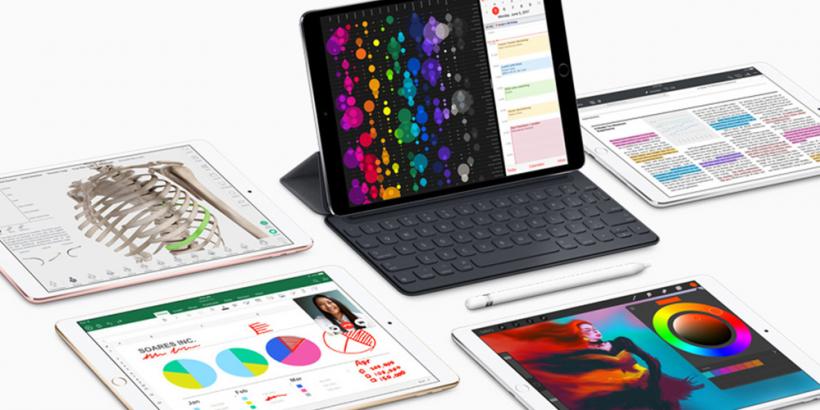 Bloomberg has published a report claiming that the next-generation iPad Pro models will ship with Face ID in 2018. Face ID was introduced on the iPhone X which began shipping earlier this month.
Citing "people familiar with the matter," Bloomberg notes "at least one new iPad model with a screen size similar to the 10.5-inch iPad Pro is planned to include Face ID." Face ID would replace the physical Home button and Touch ID on the new iPad models. Apple's facial recognition feature is used like Touch ID to unlock a user's device and for approving payments using Apple Pay.
The new iPad models will also include slimmer edges, a faster processor and a custom Apple graphics processing unit, according to the unnamed source. One iPhone X feature not coming to the iPad is an OLED display. Cost may be a factor since OLED components tend to be a bit pricier. The iPhone X is $200 more than the newly released iPhone 8 Plus thanks to its OLED upgrade.
Currently there are two versions of the iPad Pro available -- a second-generation 12.9-inch model, and a 10.5-inch model released in June, 2017. Bloomberg only mentions the 10.5-inch model in its report. Without the need of a Home button Apple will be able to reduce the edges of the iPad giving a larger screen. Apple may choose to discontinue the 12.9-inch model since the 10.5-inch could potentially have a similar sized display.
The report also notes that Apple is working on a "new version of its Apple Pencil stylus and new software tools for using the stylus."