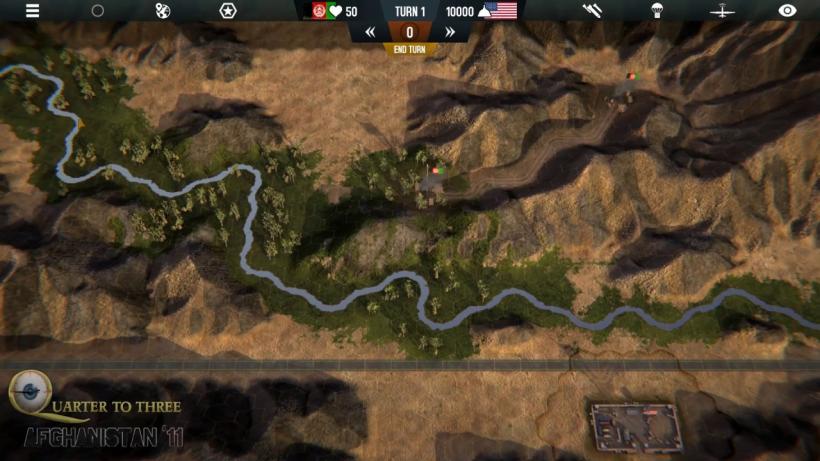 Slitherine is a well known name among fans of strategy games. The video game publisher has kept both Steam and the App Store well stocked with war titles such as Vietnam...'65. Their latest offering takes place in the more recent year of 2011 in Afghanistan.
In Afghanistan '11 players are in command the US army, but like previous Slitherine titles your main goal is not to only decimate your enemies. Instead you must concentrate your efforts on winning the hearts and minds of the local population by convincing them to reject the Taliban while providing them security.
Players will need to use patience to weed out Militia leaders and take out well hidden rebels in the unforgiving Afghanistan terrain. One wrong move could earn you negative press in the Western newspapers and ruin your relationship with local villagers. You will need to face insurgents. IEDs, rocket launchers and sneaky ambushes while searching for the enemy using new technology, such as drones to spot opium plantations and hiding enemies.
The game features a full nation-building module, 18 battle campaign, ground and air operations, the ability to upgrade your bases with specific buildings and hold national elections, and the ability to withdraw your troops while handing operations to the ANA.
Afghanistan '11 is available for $19.99 on the App Store. It supports most iPad models running iOS 10 or later.