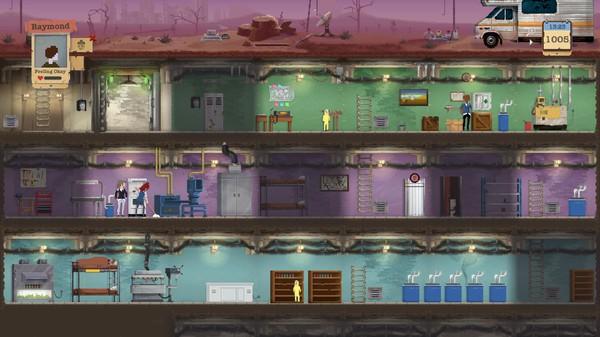 The post-apocalyptic management game Sheltered is now available on the Apple App store for all compatible iOS devices. Developed by Sonny Meek and Dean Foster and published by Worms developer Team17, Sheltered is a deep survival game released to Steam in March 2016. In the game players must look after a family who have discovered an underground fallout shelter after the end of the world. In order to survive, players need to search for supplies in the vast unforgiving wasteland full of feral beasts.
Sheltered is a management and crafting game where players need to maintain their shelter by keeping it secure and habitable. The game is played by exploring the dangerous outside world for food and resources to craft weapons and items to keep your family safe and comfortable. Players can also complete quests and scenarios to gain items. Quests include trading items with other survivors while scenarios take longer to evolve and include helping others to gain items.
Sheltered also features customization and RPG mechanics. Players can select the gender, names and appearance of each of their family members. As each character develops, their stats will change based on the game's experience and trauma system. Attributes, strengths and weaknesses also dynamically change based on in-game choices.
Other features include a recruitment system where players can add new characters to their shelter, turn-based combat, different pets to choose from and vehicles for getting around safer and faster.
Sheltered is available for $3.99 on the App Store.