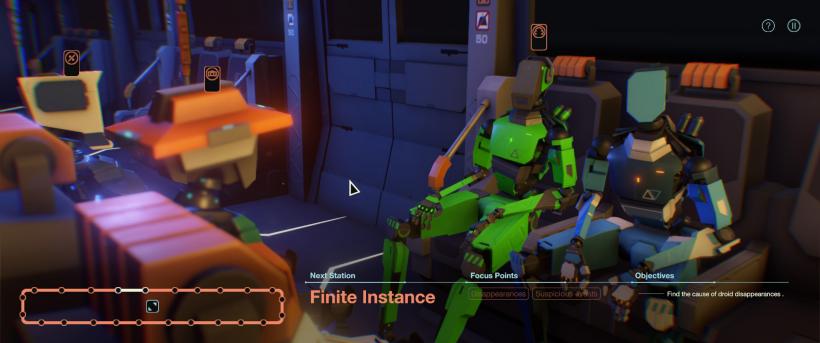 The text-based adventure game Subsurface Circular is now availble on the iPad. Originally released for Steam earlier this year, the game has earned "Very Positive" reviews.
In Subsurface Circular players take on the role of a robot detective in a futuristic world. The detective must solve the mysterious disappearance of other robots by talking to worker robots on subway cars. The game is played by collecting words and phrases to solve dialogue puzzles.
The game is a unique take on the text-based adventure genre. It includes an advanced vocabulary-based inventory system, and it is presented in a three-dimension, third-person perspective. It has been praised for its great writing and pacing.
Subsurface Circular is designed to be played in a single sitting. It features an original sound track by Dan Le Sac, and a behind the scenes art gallery and in depth commentary after you finish the adventure.
Subsurface Circular is one of those rare games that has earned the respect of both critics and gamers. It has received a 9 out of 10 from Polygon, 4 out of 5 from GamesRadar and 8 out of 10 by VideGamer.
iPad owners can download Subsurface Circular from the App Store for $4.99. It supports only the iPad running iOS 11 or later. Make sure you check the compatibility sections for supported models.