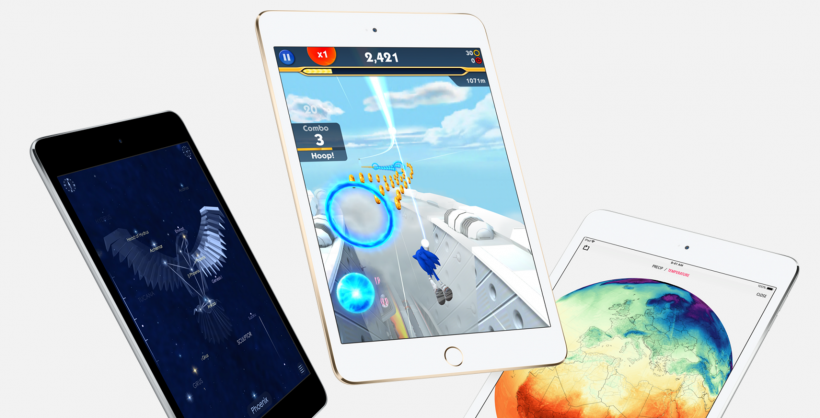 The iPad mini hasn't been officially discontinued but the future of the 7.9-inch tablet remains a mystery. Apple still offers a 128GB version of the smaller tablet on its website for $399, but a new model hasn't been released since September 2015. This has lead many to speculate that the mini will eventually be discontinued as it ages in technology while newer fresher products are released.
While it is still unknown if Apple will ever introduce a fifth-generation model, it looks like time to purchase a mini model may be running out. Luckily, Best Buy is currently offering a deal on all iPad mini 4 models. You can save $100 on a WiFi-only model and $200 on a cellular model. All three colors and major carriers are also available.
The iPad mini 4 is still a good machine. It boasts the same screen resolution and camera as the current 9.7-inch model. It also ships with all of Apple's current technology like Touch ID, Siri and Apple Pay. It is powered by a slightly older chip -- the same A8 found in the iPhone 6.
As mentioned above, it's unclear how much time there is to nab an iPad mini 4, but we do know that $299 to $399 is a great price for the little-iPad-that-could. Apple will most likely refresh its iPad Pro lineup sometime early 2018. This is most likely when we will know if the iPad mini has another year to live or will join other iPad products, like the iPod nano, in the Apple graveyard.