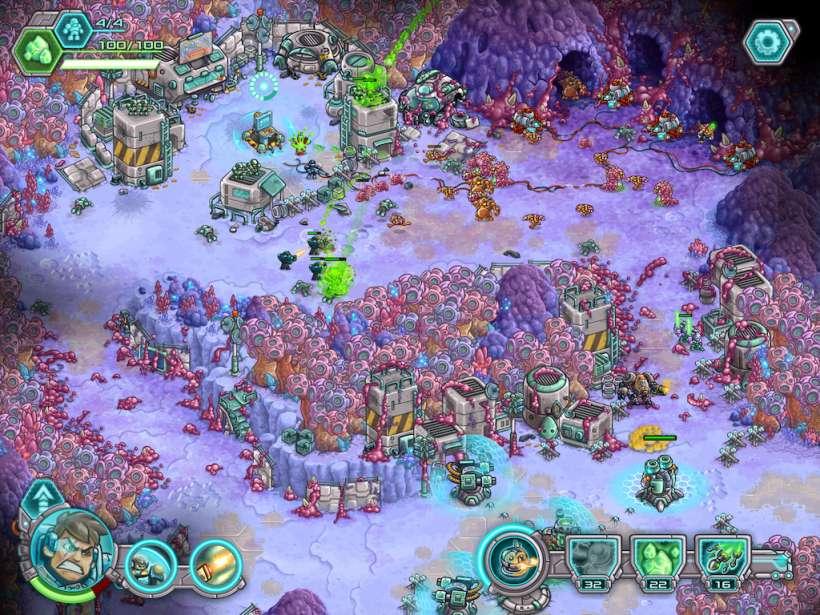 The creators of the popular Kingdom Rush trilogy have released Iron Marines to the Apple App Store. Iron Marines is a real-time strategy game with tower defense-like elements. In the game, you control 3 squads of Iron Marines in an attempt to complete different objectives in 14 missions and 10 special operations across two different worlds. Each squad has 3 different class of troops with their own special abilities led by one of nine heroes (3 free, 6 available as IAPs). You also can command 8 special weapons and different Refineries with 3 different turrets and abilities. Other features include 40 plus upgrades, 50 plus achievements and 4 modes of difficulty including Impossible Mode.
Iron Marines is available now for $4.99 on the App Store.
Developer PikPo released a trailer for Into the Dead 2. The FPS zombie title will launch to the US App Store on October 13th, which also happens to be a Friday! The sequel promises to deliver the same zombie blasting of the first with a greater emphasis on story. Check out the trailer posted below.
Warhammer Quest 2: The End Times is another highly-anticipated title releasing to the App Store this October. Developer Perchang released a new gameplay trailer ahead of the October 19th launch. The sequel to the popular strategic turn-based dungeon crawler now features full 3D graphics that allow you to pan the camera for different perspectives. The game also include easy to use touch controls for moving and attacking. Check out the new gameplay trailer below.
Spiderweb Software has announced plans to release the final game in its rebooted Avernum series to Mac and Windows, but the good news is there is an iPad version in the works. It is unknown when the conclusion to the hit indy RPG will land on the App Store, but it will be available for the Mac and PC sometime early 2018.
Here are this week's noteworthy App Store releases: