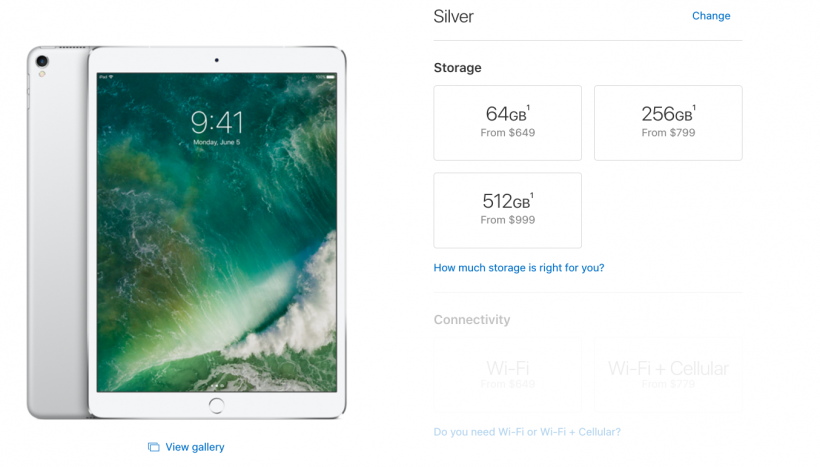 Apple raised the prices of its 256GB and 512GB iPad Pro models after its iPhone X keynote on September 12th. Both the 10.5- and 12.9-inch iPad Pro models are now $50 more than their original launch price. The 256GB WiFi-only 10.5-inch model is now available through apple.com for $799 and the 512GB model now retails for $999. The 12.9-inch model prices have been increased to $799 for the 64GB model, $949 for the 256GB model, and $1149 for the 512GB model.
Prices for the cellular models have also been increased. The 10.5-inch iPad is now $929 for the 256GB model and $1,129 for the 512GB model. A 12.9-inch cellular model will now set you back $1,079 for the 256GB version and $1,279 for the 512GB version.
It is unknown why Apple raised the prices, but MacRumors believes it is due to increased costs for memory, which Apple is now passing on to consumers. Third-party retailers, such as Best Buy have also raised their prices.
This is the first time Apple has raised the price of an iOS devices without adding any new hardware or features. Apple typically closes down its online store before and during a major keynote to adjust prices for its older products when a new product is announced. However, the price tag on older hardware is normally reduced, not increased.
Apple also recently increased the prices of its next-generation iPhone models and unveiled a $999 iPhone X model during its keynote on Tuesday.