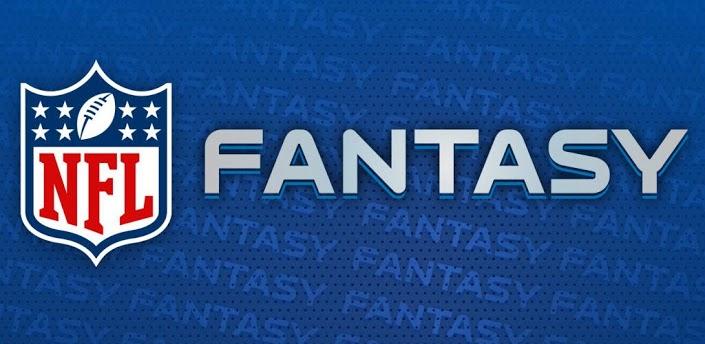 The iPad is one of the most useful tools for fantasy football owners. It not only allows you to keep track of your draft board, but it can be a great way to research information and find tips to help draft a winning team. Downloading the right apps is key to having a successful draft and maintaining your team throughout the fantasy football season. Here are 5 apps that will help you reach the playoffs and win your league championship:
Fantasy Football Draft Kit IQ and Cheat Sheet (Free)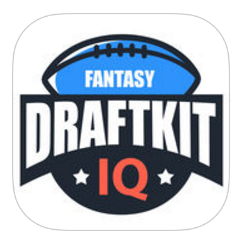 Even the most educated fantasy football owners need at least one cheat sheet for draft day. Draft Kit IQ is a free drafting app with consensus expert ratings, mock draft tools, suggested picks and more. The full 2017 version of the app is availble as a $4.99 IAP.
RotoWire.com Fantasy News Center (Free)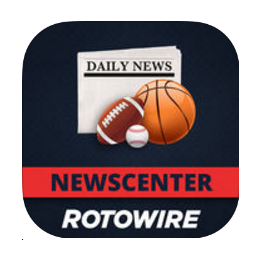 Research is a very important part of being prepared for your fantasy football season. Fantasy News Center offers affordable subscription services for all fantasy sports, including footballs, baseball, soccer and so on. The app provides up-to-the-minute fantasy sports news and analysis. It also includes a player search feature that keeps you updated on individual player news. You can't win championships without keeping up on weekly match ups, injuries and other happenings around the league.
RotoWire Fantasy Football Draft Kit 2017 ($4.99)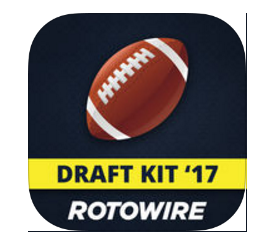 Using multiple draft kits or cheat sheets is a great strategy. This allows you to compare player rankings from a variety of sources. It is also good to have a second opinion on who to draft when on draft day. There are several great draft kits availble on the App Store, and RotoWire ranks pretty high when it comes to quality draft kits. Other recommended draft kits include Fantasy Football Draft Wizard and the official NFL app.
Footballguys Fantasy Football Draft Dominator 2017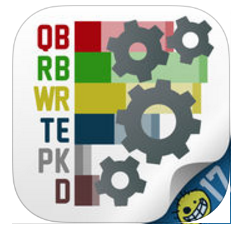 If you're only want to use 1 draft kit then you may want to consider Footballguys. The iOS app provides expert advice from over 60 different sources. It supports rankings for all draft types (i.e. PPR, auctions, serpentine), and it includes mock drafts, the ability to customize settings to match your league rules, watch and avoid lists and other tools to help you draft and maintain your team throughout the 2017 season. You can also utilize the Rate My Team system which will evaluate your roster and help you improve your chances at winning a championship.
Google (Free)
You should always keep a search engine handy for those impossible to predict curve balls. Being able to perform a quick internet search on your device will help you avoid drafting hurt or suspended players, and look up other important information on the fly. Being informed can be the difference between drafting a winning team or a bunch of last place losers.
Good luck and have a great season.